Autosynchron Worker Guidance System®
Computer Aided Works is the worker guidance system for all areas of your production. You will be supported from incoming goods to dispatch.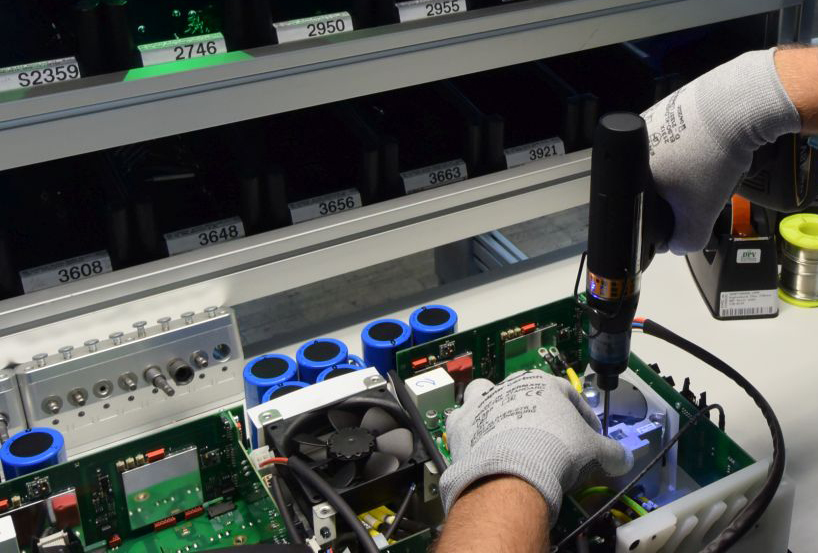 Getting into Industry 4.0 is easier than you think.

According to a US study, 3% of all paper documents are filled in incorrectly during production, and 8% of all documents are ultimately lost. A good 95 EUR per document can be estimated for reworking and error correction. This is where Industry 4.0 with digital work instructions should first move in, because there is great potential for savings.

But the digitalization of work instructions is by no means enough. The above study again shows potential for improvement: a third of the paper documents are out of date before they are even used.

In addition to efficient software for creating and maintaining the work instructions, a controlled distribution of their content is also necessary. So an efficient provision of work instructions directly at the workplace. Even more, you want to connect work instructions, employees, machines and tools. With our worker guidance system, we implement the Industry 4.0 approach here on economic terms.

Worker management systems become particularly effective when, in addition to the simple and fast provision of information, real management of the employee through complex or varied assembly processes is required. Connections can already be implemented here by integrating screwing tools or test equipment into the autosynchron worker guidance system. Surveillance cameras are used for critical assembly steps. With the automatic optical inspection (AOI) known from SMD production, manual processes for small and medium-sized series can now also be secured in manual production.

Computer Aided Works is the provider of the comprehensive autosynchron Worker Guidance System for continuous process and quality control in manual assembly.
---