Latest news and updates at iie GmbH & Co. KG
08.08.2023 -

Company vacation 2023

From 14 to 18 August we are on vacation. From 21.08. you can reach us again at the usual business hours.

Your iie GmbH & Co. KG - Team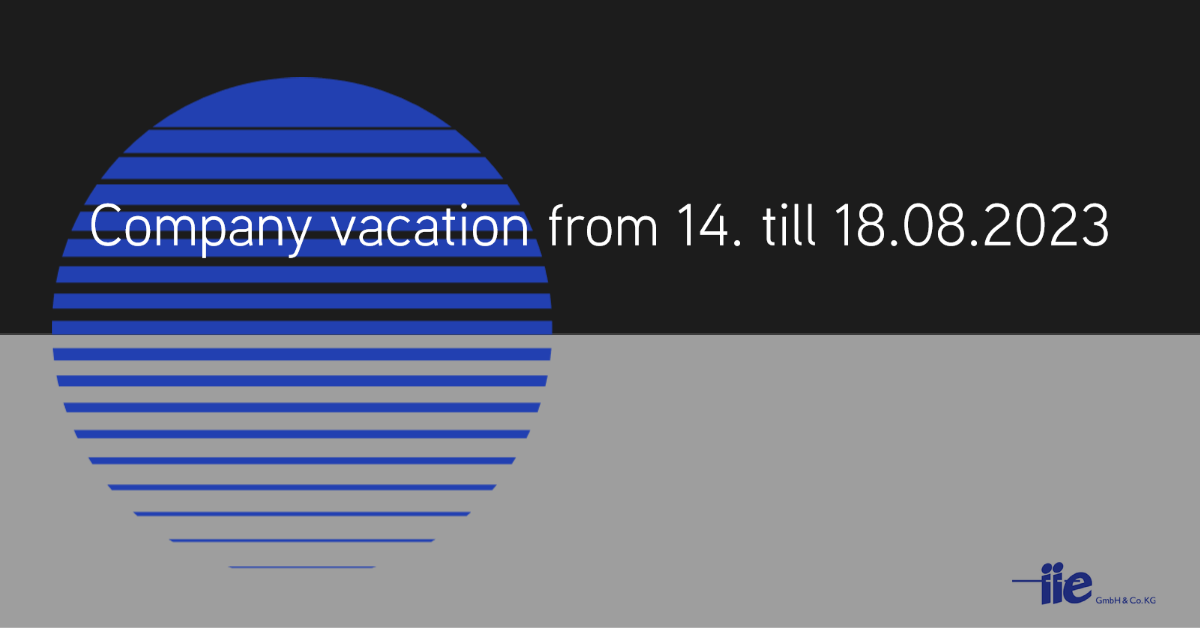 07.07.2023 -

Product Launch SiC Converter
Product Launch
Thanks to all visitors on our booth on the EFCF and your interest in our latest 400 kW DC/DC converters in SiC (silicon carbide) technology. We are looking forward for upcoming discussions and projects with you!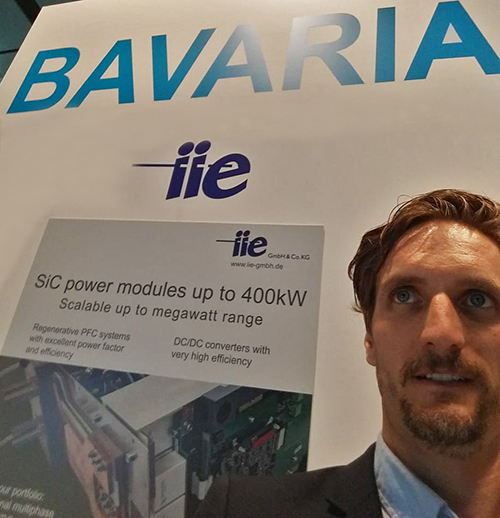 03.07.2023 -

EFCF conference
Let`s talk!


On 04.07.23, the European Fuel Cell Forum 2023, EFCF for short, begins in Lucerne.
Our colleague Korbinian Kreß will be waiting for you at our booth.

Visit our booth B22 on 04.07. from 16:00 - 18:00, on 05. and 06.07. from 9:00 - 18:00 and on 07.07. from 09:00-12:00.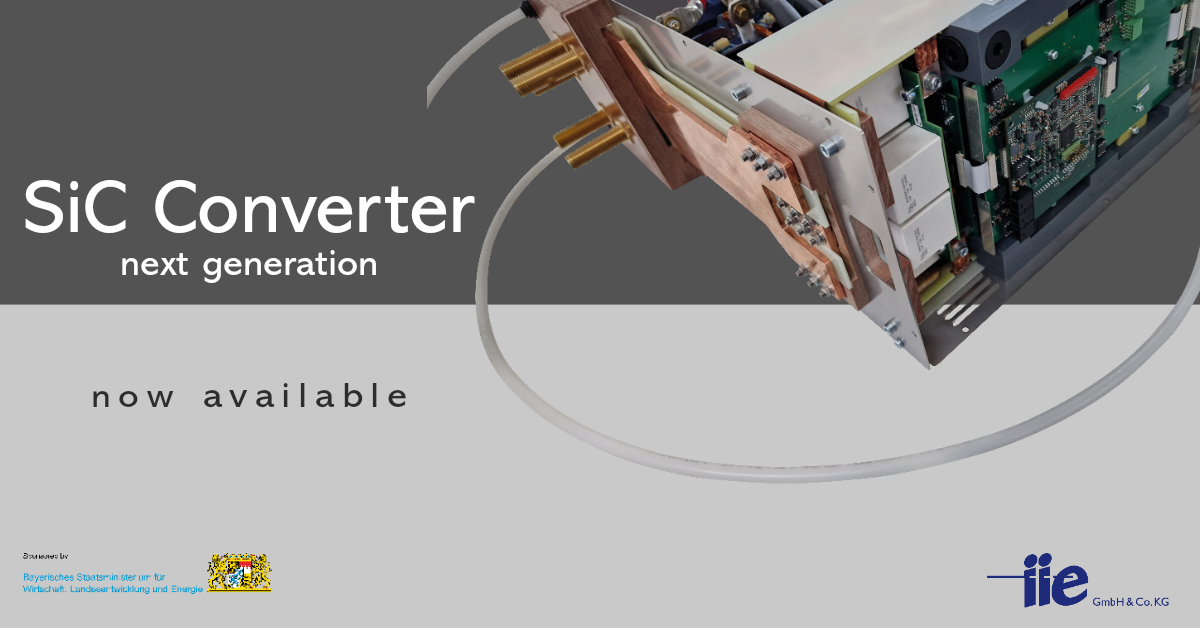 17.06.2023 -

Save the date for EFCF conference
We are exhibitor at the European Fuel Cell Conference in July
The EFCF conference is a high-level exchange platform offering scientific sessions and tutorials, an exhibition as well as international project meetings and networking events in Lucerne. Visit us at our booth!

04. - 07. July 2023 in Lucerne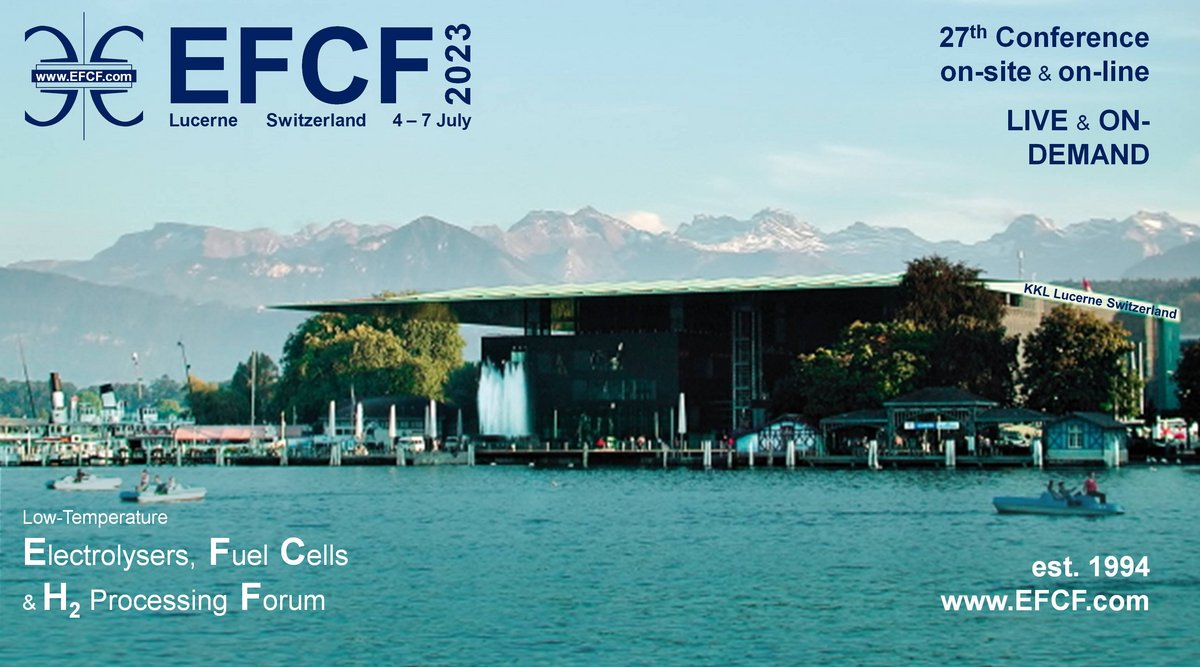 16.06.2023 -

Excursion 2023
"Magentratzerl" in Wasserburg

Our company excursion this year went to Wasserburg am Inn. It was entertaining and interesting.
Thanks to the short stories of Mrs. Deliano, who guided us through the town and into many a seemingly inconspicuous corner, we learned a lot about the history of Wasserburg and its inhabitants.

She brought the history to life with anecdotes. Interesting and new for some colleagues was the explanation of the origin of the facade painting of the Gewandhaus Gruber at Marienplatz. The perspective honeycomb patterns on the facade represent a so-called ghost trap, which was supposed to lure and banish the ghosts into the two-dimensional.

Again and again along the way there were small delicacies such as the herbal liqueur of the Marienapotheke, hearty & sweet. Afterwards, tables were reserved at Queens, a cafe and pub at the gates of the city, on the historic Inn bridge.

Our conclusion, the guided tour of Wasserburg invited us on a journey through time, which we enjoyed very much!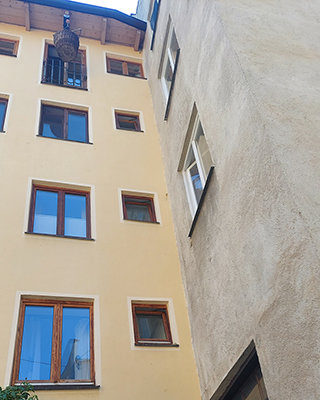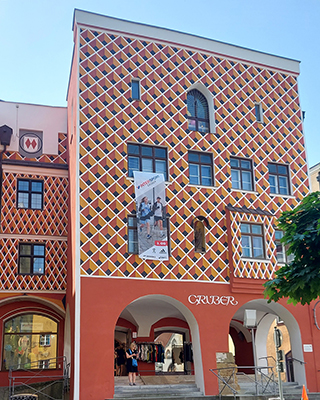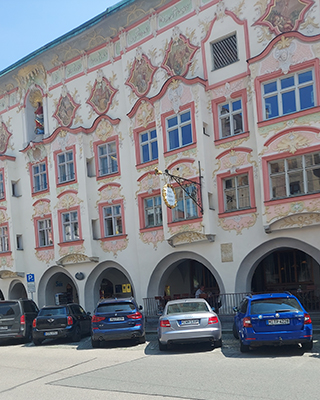 23.05.2023 -

Career information fair at the Realschule in Wasserburg
Are you looking for an apprenticeship?
On May 16, 2023, the career information fair took place at the secondary school in Wasserburg am Inn, in which iie GmbH & Co. KG has been participating as a training company for years. In our business unit Computer Aided Works the profession of an IT specialist is trained.

Currently there are vacancies for the following professions (m/f/d):

- Electronics technician for devices & systems
- IT Specialist, Computer Aided Works Division
- Industrial clerk
- Warehouse clerk

At the career information fair in Wasserburg am Inn, we presented the profession of electronics technician for devices & systems in a little more detail. Our colleague David, who completed this apprenticeship very successfully in 2022, was a committed participant.

In order to inform the students even better about the profession, they were allowed to measure the frequency and voltage range of a practice board with the help of an oscilloscope. Measurement technology is a major component of the job description of an electronics technician for devices & systems. Thus, exciting new territory could be entered, which fully inspired all interested parties.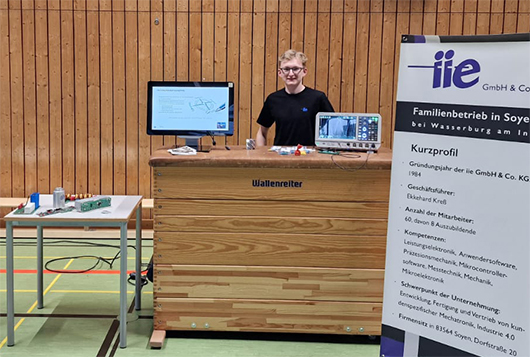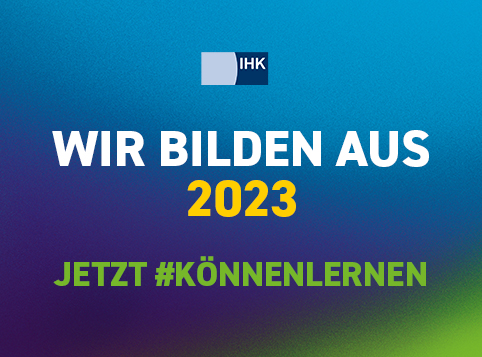 09.04.2023 -

Happy Easter
Happy Easter!
Buona pasqua, frohe Ostern und joyeuses pâques - we wish you a happy Easter and relaxing holidays.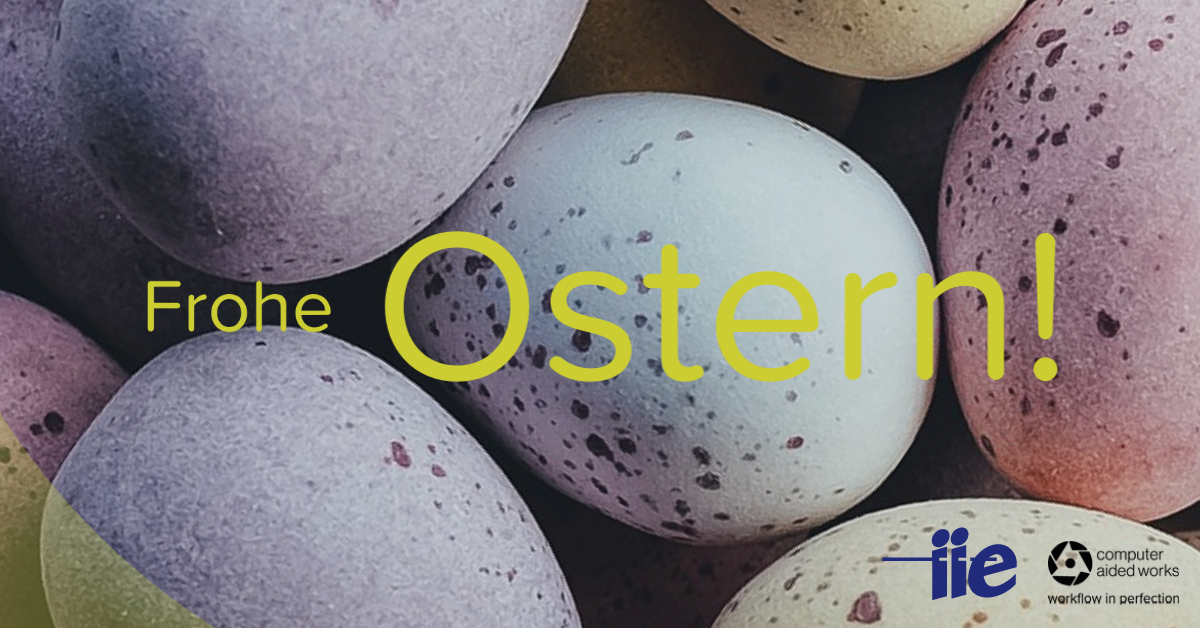 08.03.2023 -

International Women's Day
International Women's Day

Why this day is celebrated? The trigger and introduction of a women's day was the fight for women's suffrage and equal rights on 1911-03-19. In 1921, International Women's Day was then moved to 08 March. In Berlin it has been a public holiday since 2019 and in Mecklenburg-Vorpommern it was introduced this year. We think today is a nice opportunity to give our female employees a little joy!
02.03.2023 -

Internship
Internship at iie GbmH & Co. KG

This week, three students of the 9th grade are in the house to do a one-week internship. Our plant manager Johannes Kreß welcomed the students warmly and first gave them a tour of the plant. In addition to the offices, Mr. Kreß showed the three the development department, the software department, the mechanics and of course the production.
Hannes is interested in the profession of a metal-cutting mechanic and a mechatronics technician. He would like to use this week at iie GmbH & Co. KG to get to know the two professions better. The 2nd trainee we welcome this week, also named Hannes, is interested in the professions of electronic technician and IT specialist. Since iie GmbH is broadly positioned with its different departments, the interns have the opportunity to visit and get to know several areas during the week.
Our 3rd intern accompanying us this week is called Christian. He is interested in the profession of an electronics technician and uses the days with us to look around and exchange ideas in this professional field. We had great fun spending time with the students!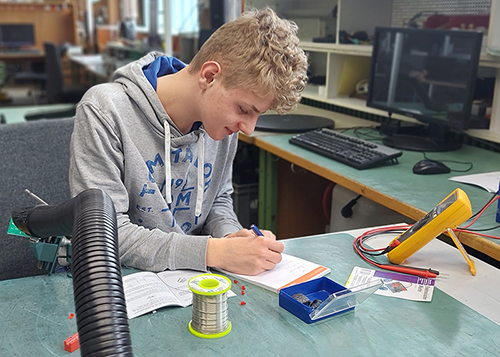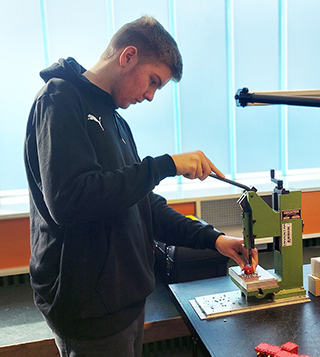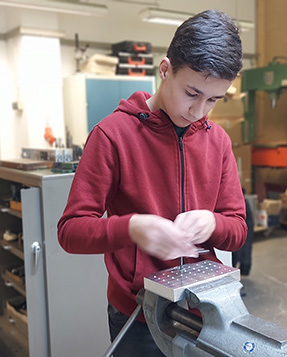 20.02.2023 -

Thumbs up!
A summary about the Solution Conference 2023 in Osaka
The focus of the "Jisso Peripheral Automatic Equipment", where the PGMA workstation was also presented, was largely on the topic of assembly. The interest of the visitors was high and the event offered the exhibition crew the great opportunity to demonstrate the features of the workstation for manual assembly live!

The visitors came from Asia and Europe - our conclusion: the fair was a great success for the booth crew! Our thanks go to Reinhard Windemuth from Panasonic Connect Europe!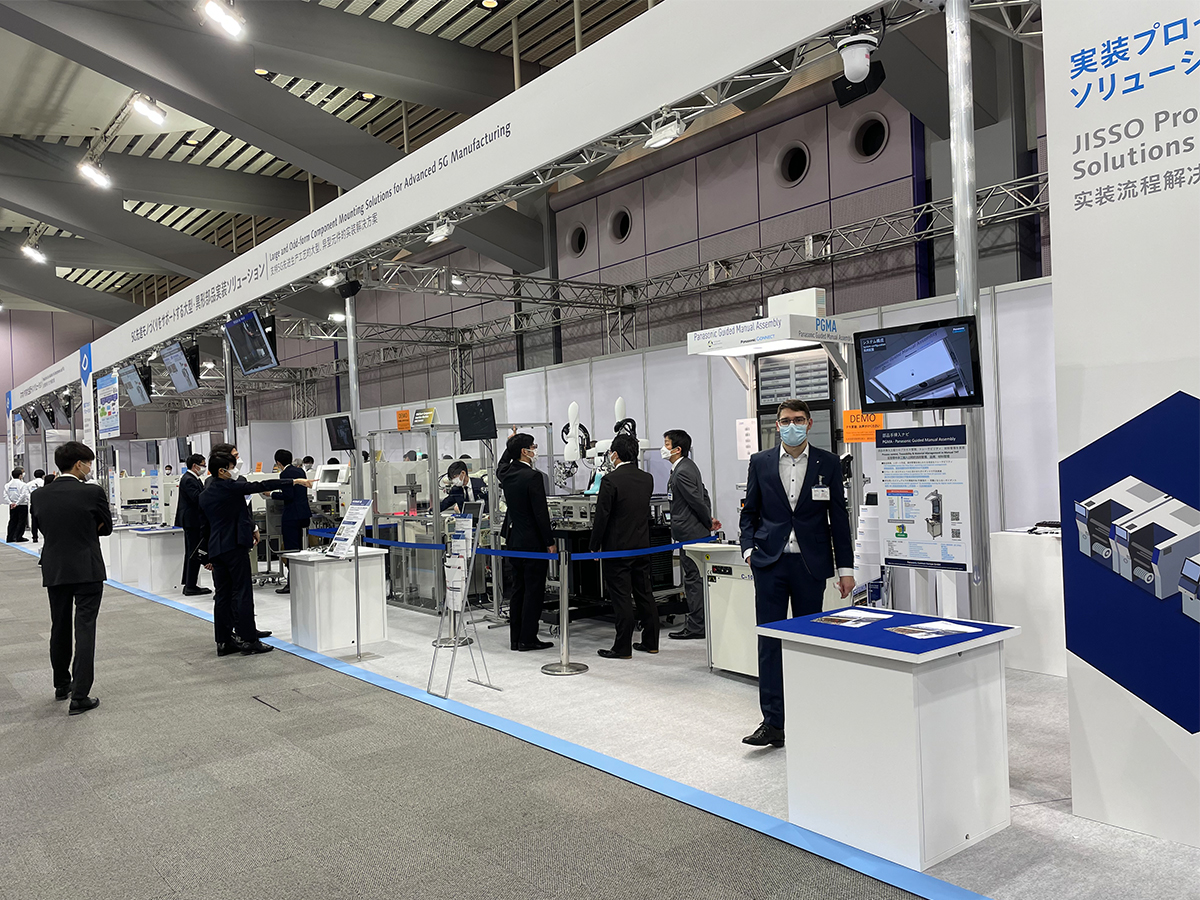 16.02.2023 -

Solution Conference 2023 in Osaka
Smartfactory with the PGMA workstation


Our colleagues from our Computer Aided Works division will be presenting the PGMA workstation at the Panasonic in-house exhibition, together with our technology partner Panasonic Connect Europe. We will show the computer aided manual workstation Panasonic Guided Manual Assembly. PGMA is a manual THT manufacturing solution where the assembly force is supported during the assembly and testing of PCBs. Traceability, reduction of error rates in manual manufacturing and effective end-to-end material management are implemented with the PGMA workstation. PGMA stands for 0-defects and full traceability in any manual assembly.
Computer Aided Works is part of the PGMA workstation. Hardware components as well as software modules of the system are integrated.

Pictures of the Solution Conference of our colleagues on site: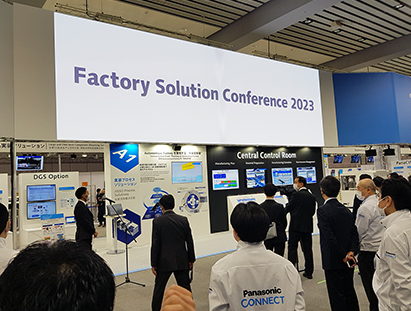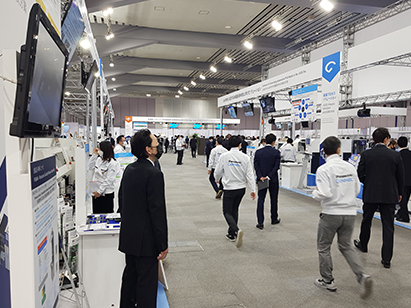 02.02.2023 -

We present -
Our mechanics department

Precise, fast and absolutely reliable is our mechanics department. With a 5-axis simultaneous machining center and an end-to-end CAD/CAM solution, our four colleagues from the mechanics department manage to manufacture even more efficiently. The team of four prepares and operates the CNC machine. Tasks such as drilling, grinding and milling are performed. A prerequisite is understanding the specifications of the task at hand and the desired result by reading plans and technical drawings. Welcome Murat & André, who recently joined the team. Thumbs up, dear colleagues, you are a top team and achieve great results!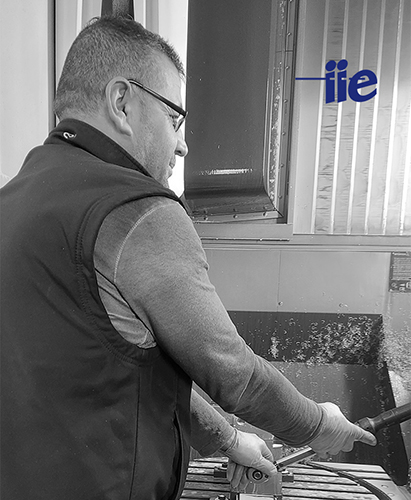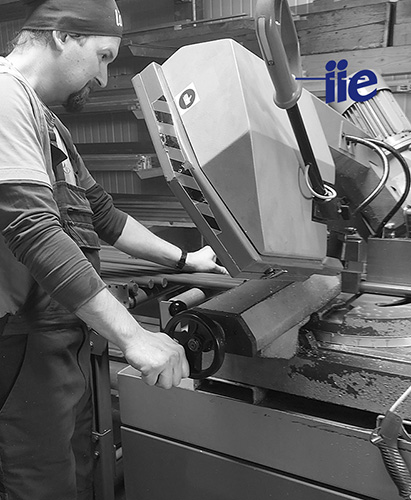 26.01.2023 -

Congratulations!
We have a new instructor in our rows!

We may congratulate our new instructor Manfred! He has successfully passed his exam to become a trainer (IHK certified). Thus he can train our IT specialists from now on.
We asked Manfred a little bit about the training. Have fun reading!

Are you IHK certified or who certified you?
Yes, I have been examined by the IHK.

Which professions are you allowed to train?
I have passed the instructor aptitude test. This is valid for every profession. However, in order to be able to train, you also need a completed vocational training and work experience in the field. So I am only allowed to train IT specialists.

How long did the "training as a trainer" take and how did the exam go?
I took the IHK preparation course full time. That was 4 days and two weeks, later another 2 days. The exam consisted of a written part with 80 questions and 3 hours of time and an oral part, which consisted of 15 minutes of re-enactment of a training situation and 15 minutes of questions.

Would you recommend the training to others?
I definitely learned some new important things. You always have to take this exam if you want to become a master or train. For someone who wants to do something like this I can only recommend it.

Dear Manfred, the whole team congratulates you on passing the exam and we wish you lots of fun in training!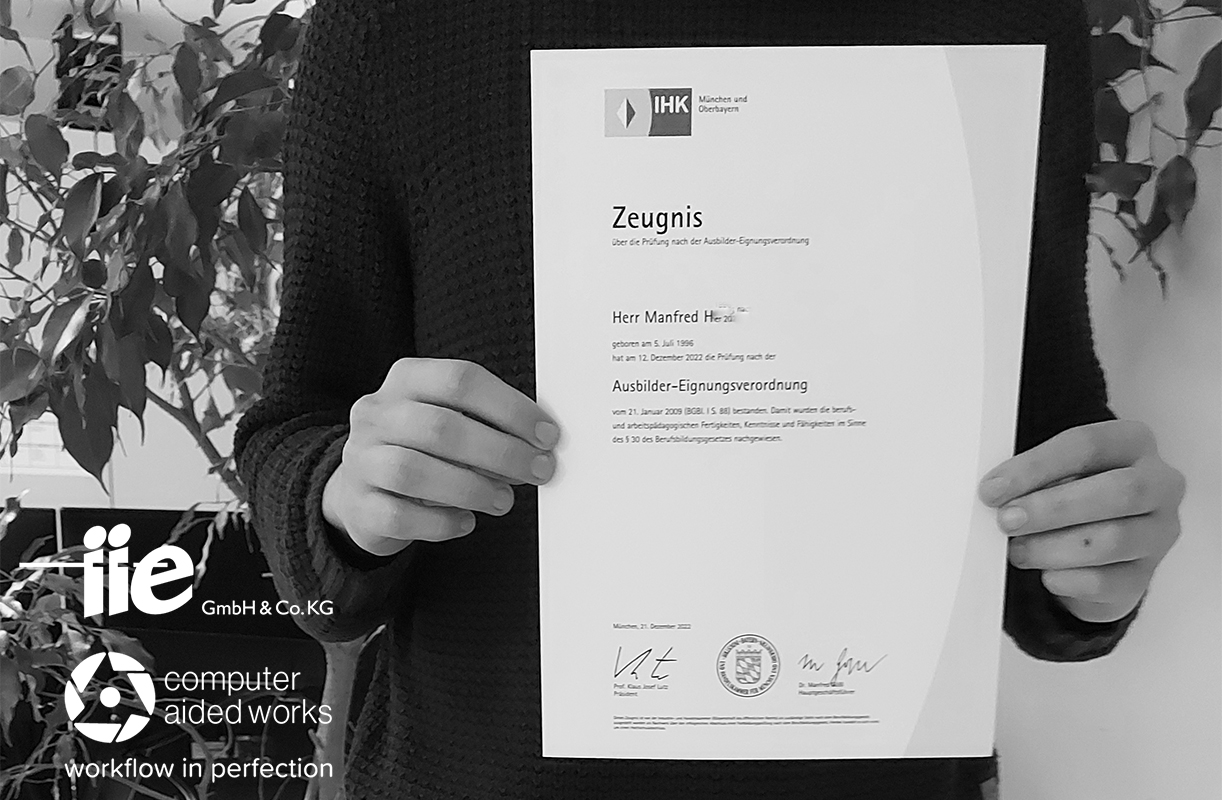 19.12.2022 -

Merry Christmas from Soyen

The entire team of iie GmbH & Co. KG would like to thank you very much for the trust placed in us last year.
We wish you, your colleagues and your loved ones that Christmas will truly be a celebration of peace and love.
May you find time for rest and relaxation, as well as a relaxed start to the coming year with many fulfilling moments.
We would be very happy to welcome you again next year.

Your team of the iie GmbH & Co. KG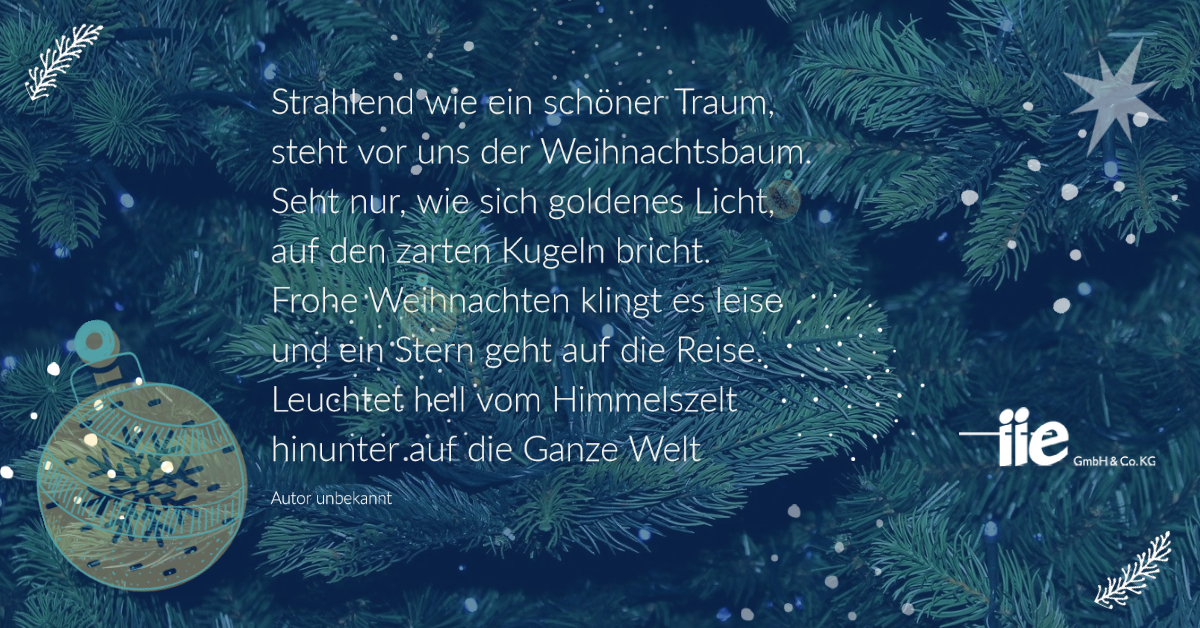 16.12.2022 -

Christmas dinner in the traditional restaurant Brandmühle near Soyen
Being together in a cozy atmosphere

This year, the employees of iie GmbH & Co. KG with the Computer Aided Works business unit did not have to travel far for Christmas dinner. Just "three times over", as one colleague so well put it.

We celebrated this year's Christmas party at the traditional Brandmühle near Soyen. The restaurant is beautifully situated between meadows and forests. In the evening of our celebration, the whole landscape was covered in snow. It was a nice evening with very good food and a sugary singing performance of some employees. Traditionally, all the "new guys" sing a song at the Christmas party. This year it was a strong troop of singers. All those who were spared the last two years joined in. Great!

Thank you very much for your loyalty and great effort day after day!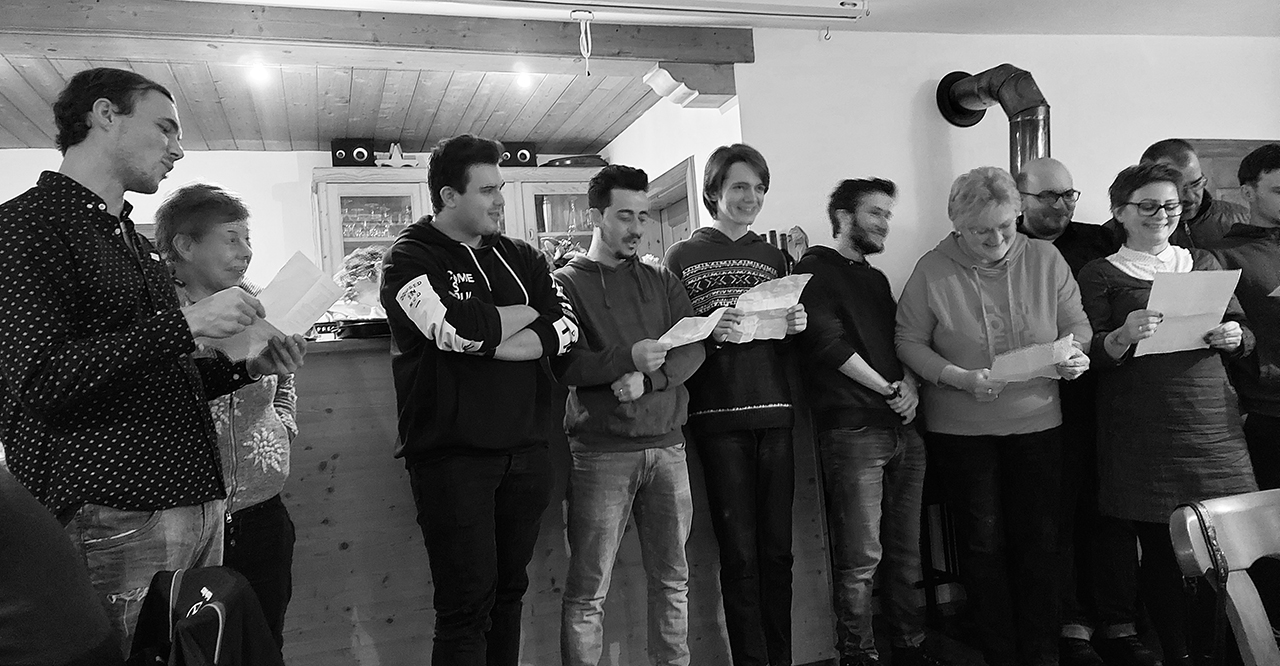 27.10.2022 -

We present -
Our department for purchasing

Always having the goods in the right quantity, at the right time, in the right place.
This is a major challenge facing the team members from purchasing. Very long delivery times and shortages of raw materials have been exacerbating the procurement of goods for almost two years.
Purchasing is the interface between our suppliers and our production. Communication and negotiation skills are needed by our colleagues on a daily basis. Thanks to their energy and patience, the smooth running of our operations is ensured - with an optimal price-performance ratio.

Many thanks to our colleagues in purchasing!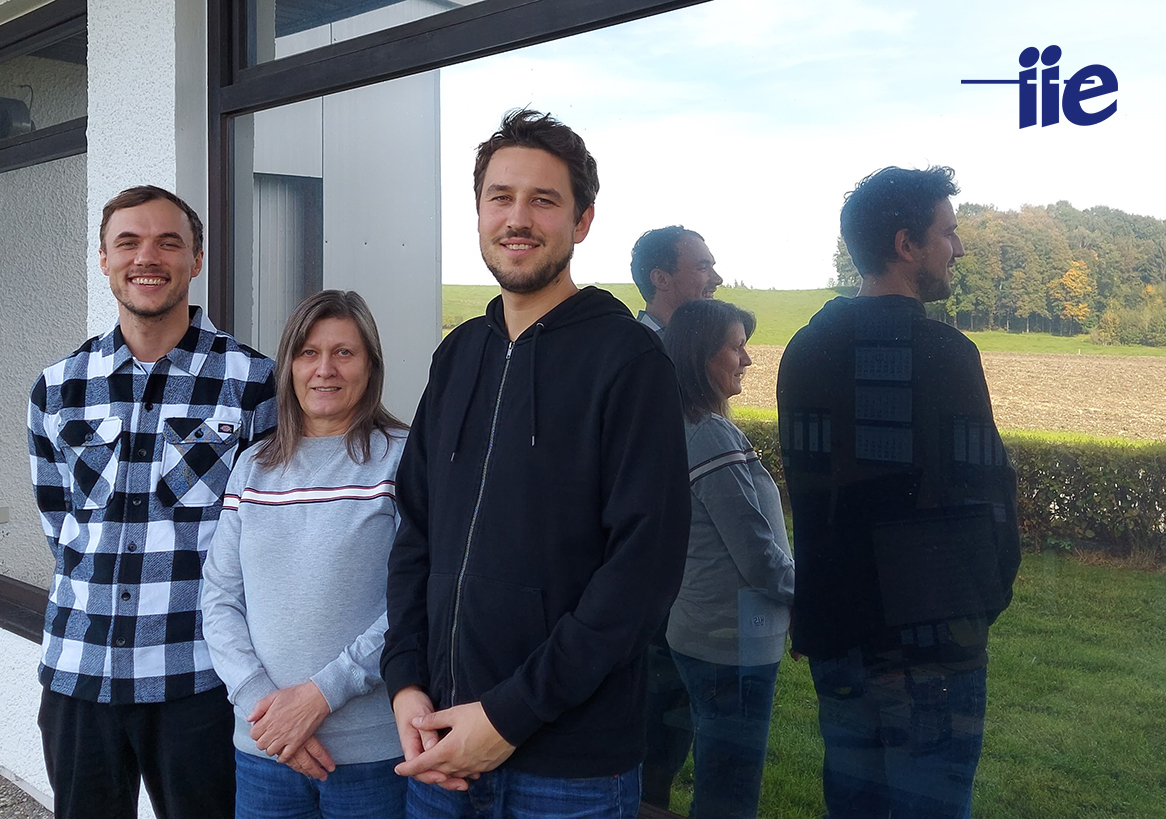 20.10.2022 -

Forest walk
Indian Summer
During the last walk in the forest, we saw spider threads of canopy spiders sailing through the air. The name "Indian summer" is derived from these fine threads, which can be observed in the forest in autumn and can often be felt in the face. "Weiben" in Old High German was the term used to describe the knotting of the cobwebs. There is no fixed date, Indian summer refers to the period in the late year with a very stable weather situation, usually in September. This stable weather situation ensures a warm end of summer. This year, however, it was not so far with us until October, but we were all the more pleased about the warm rays of sunshine!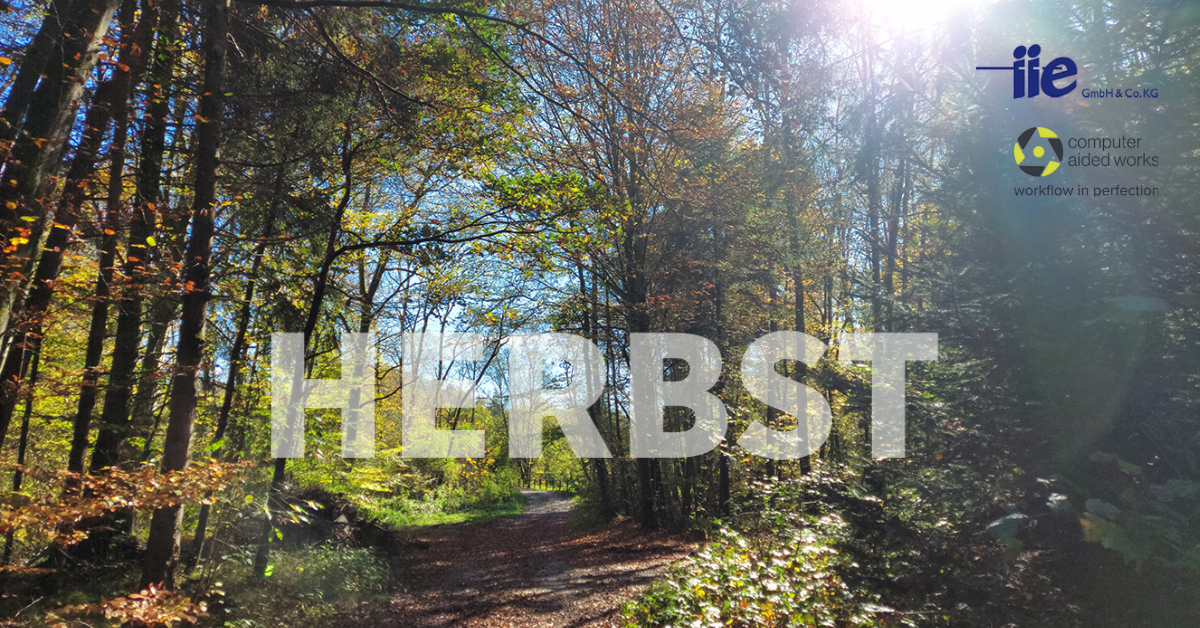 17.10.2022 -

Company outing this year 2022
Convivial round at dinner & bowling

At our company outing this year, we went out to eat and go bowling. First we dined & drank well and then some of the colleagues went to the bowling alleys. When the ball was thrown, it was immediately clear who had already been bowling a time or two. But also the not so experienced players tried their luck with great fun. Clearing was played, the pawns on the left were especially happy to stay ; )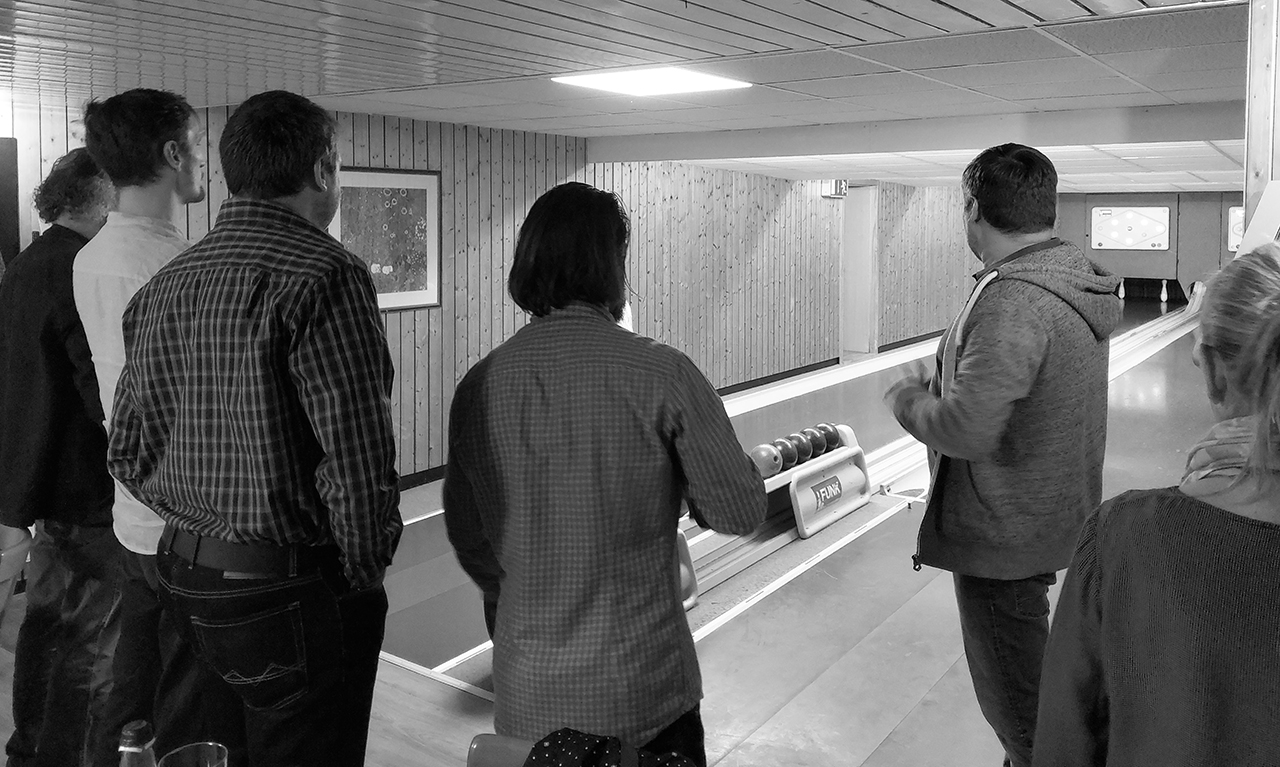 28.09.2022 -

At the motek fair 2022
With our technology partner Panasonic Connect Europe and Opticon Sensoren GmbH at Motek fair in Stuttgart


Together with our technology partner Panasonic Connect Europe and Opticon Sensoren GmbH, our Computer Aided Works business unit would like to invite you to our booth in Stuttgart. Do you feel like trying out the system yourself? Then come and visit us!

We will show you the computer-assisted manual workstation PGMA - Panasonic Guided Manual Assembly. This is a manual THT manufacturing solution where the assembly force is supported during the assembly and testing of PCBs. Together with our technology partner Panasonic Connect we have developed the PGMA workstation. Traceability, as well as a reduction in error rates in manual production and effective, end-to-end material management are implemented with Panasonic Guided Manual Assembly. Slip into the role of an assembly worker with us! At the PGMA workstation, you can assemble boards independently, supported only by our factory guidance system.

Among other things, we will also introduce you to the possibility of attaching torque wrenches. The modules [scan], [p2l] and [joborder] are also in use at this workstation. For the last step of the value chain, our shipping workstation is available at the booth. Here, the assembly staff is supported with digital packing lists, weighing of the goods to be shipped and their documentation.

The latest scanner from Opticon Sensoren GmbH is also in live operation. It is an integral part of our worker management system. With our [scan] module, the team member can log on to the workstation via scanner or a device ID can be scanned.
Opticon will present live the digitization step, away from printed labels, to an intelligent and digital label control.
ESL labels and next-generation barcode and QR code scanners will be on display - maximum performance with maximum data security.

Visit us at the Motek trade fair and assemble on your own, supported only by our worker guidance system.
Mr. Reinhard Windemuth from Panasonic Connect Europe, Mr. Dominik Diener from Opticon Sensoren GmbH and Mr. Thomas Hütter from Computer Aided Works are looking forward to meeting you!

Hall 1; Booth 1917; 04.-07.October 2022; Motek Trade Fair in Stuttgart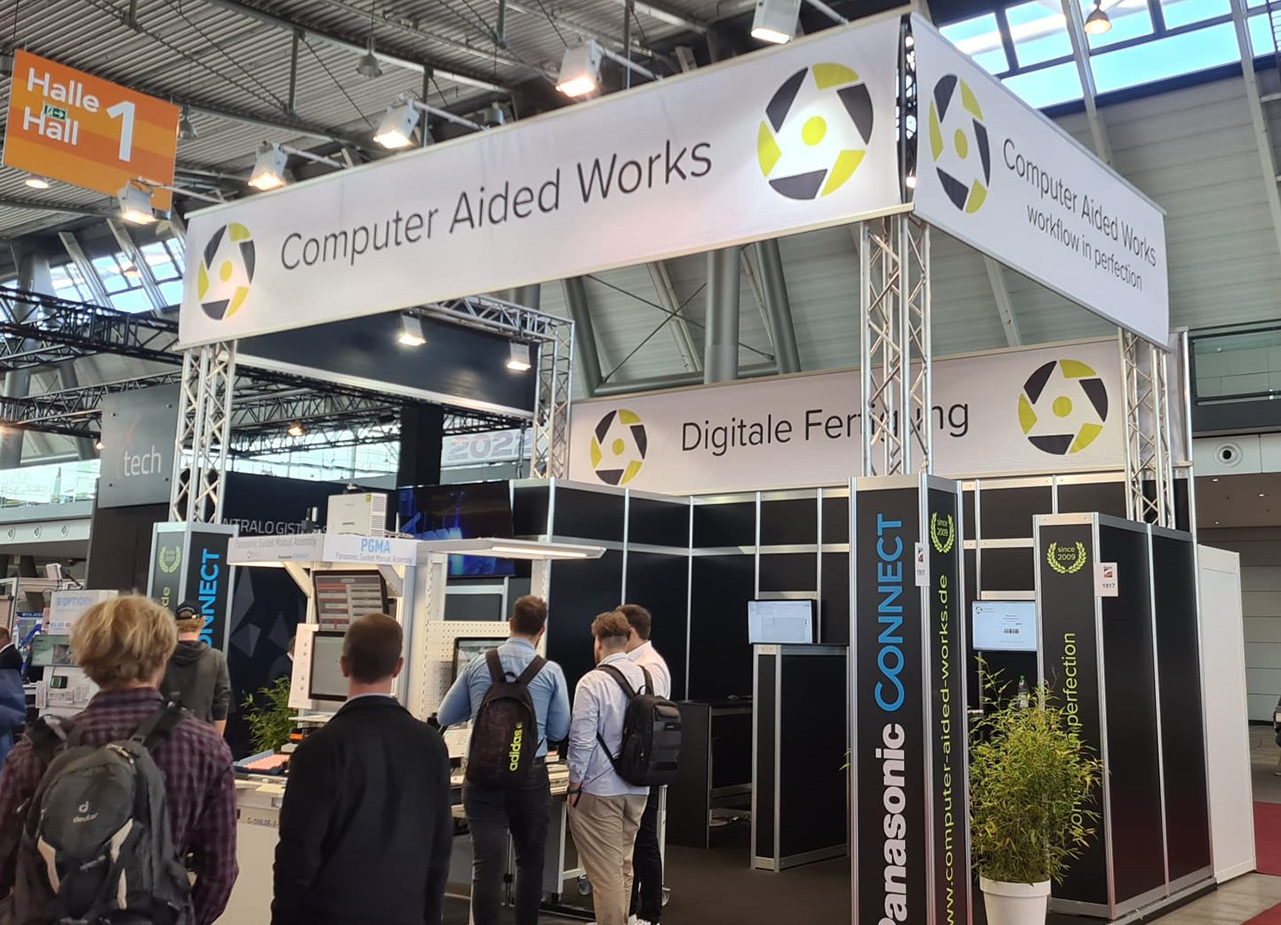 20.09.2022 -

We present -
Our stock department
The entire warehouse logistics is based on order and safety. Storage in a place that is free at the moment works in the small storage room of a craft company. But as soon as more employees are employed, clear rules have to be introduced. These rules define what is stored, in what quantity, and where. At the heart of warehouse logistics are clear structures for workflows.
We have excellent colleagues who take care of warehouse management in our company, thank you very much!