Latest news and updates at iie GmbH & Co. KG
27.10.2022 -

We present -
Our department for purchasing

Always having the goods in the right quantity, at the right time, in the right place.
This is a major challenge facing the team members from purchasing. Very long delivery times and shortages of raw materials have been exacerbating the procurement of goods for almost two years.
Purchasing is the interface between our suppliers and our production. Communication and negotiation skills are needed by our colleagues on a daily basis. Thanks to their energy and patience, the smooth running of our operations is ensured - with an optimal price-performance ratio.

Many thanks to our colleagues in purchasing!



20.10.2022 -

Forest walk
Indian Summer
During the last walk in the forest, we saw spider threads of canopy spiders sailing through the air. The name "Indian summer" is derived from these fine threads, which can be observed in the forest in autumn and can often be felt in the face. "Weiben" in Old High German was the term used to describe the knotting of the cobwebs. There is no fixed date, Indian summer refers to the period in the late year with a very stable weather situation, usually in September. This stable weather situation ensures a warm end of summer. This year, however, it was not so far with us until October, but we were all the more pleased about the warm rays of sunshine!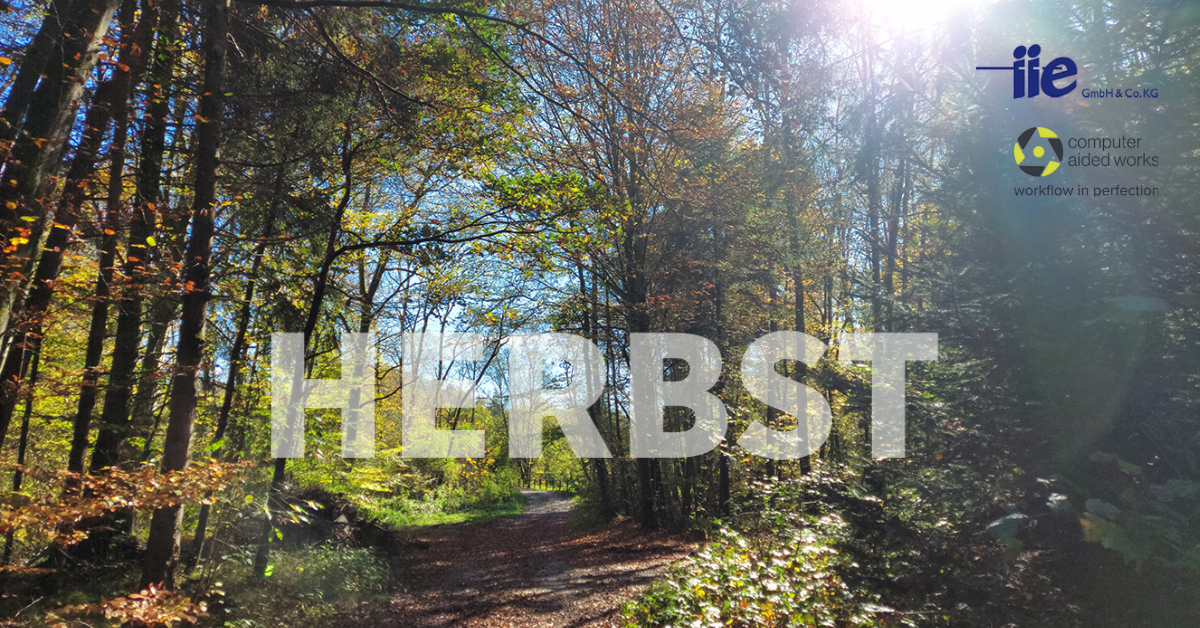 17.10.2022 -

Company outing this year 2022
Convivial round at dinner & bowling

At our company outing this year, we went out to eat and go bowling. First we dined & drank well and then some of the colleagues went to the bowling alleys. When the ball was thrown, it was immediately clear who had already been bowling a time or two. But also the not so experienced players tried their luck with great fun. Clearing was played, the pawns on the left were especially happy to stay ; )


28.09.2022 -

At the motek fair 2022
With our technology partner Panasonic Connect Europe and Opticon Sensoren GmbH at Motek fair in Stuttgart


Together with our technology partner Panasonic Connect Europe and Opticon Sensoren GmbH, our Computer Aided Works business unit would like to invite you to our booth in Stuttgart. Do you feel like trying out the system yourself? Then come and visit us!

We will show you the computer-assisted manual workstation PGMA - Panasonic Guided Manual Assembly. This is a manual THT manufacturing solution where the assembly force is supported during the assembly and testing of PCBs. Together with our technology partner Panasonic Connect we have developed the PGMA workstation. Traceability, as well as a reduction in error rates in manual production and effective, end-to-end material management are implemented with Panasonic Guided Manual Assembly. Slip into the role of an assembly worker with us! At the PGMA workstation, you can assemble boards independently, supported only by our factory guidance system.

Among other things, we will also introduce you to the possibility of attaching torque wrenches. The modules [scan], [p2l] and [joborder] are also in use at this workstation. For the last step of the value chain, our shipping workstation is available at the booth. Here, the assembly staff is supported with digital packing lists, weighing of the goods to be shipped and their documentation.

The latest scanner from Opticon Sensoren GmbH is also in live operation. It is an integral part of our worker management system. With our [scan] module, the team member can log on to the workstation via scanner or a device ID can be scanned.
Opticon will present live the digitization step, away from printed labels, to an intelligent and digital label control.
ESL labels and next-generation barcode and QR code scanners will be on display - maximum performance with maximum data security.

Visit us at the Motek trade fair and assemble on your own, supported only by our worker guidance system.
Mr. Reinhard Windemuth from Panasonic Connect Europe, Mr. Dominik Diener from Opticon Sensoren GmbH and Mr. Thomas Hütter from Computer Aided Works are looking forward to meeting you!

Hall 1; Booth 1917; 04.-07.October 2022; Motek Trade Fair in Stuttgart


20.09.2022 -

We present -
Our stock department
The entire warehouse logistics is based on order and safety. Storage in a place that is free at the moment works in the small storage room of a craft company. But as soon as more employees are employed, clear rules have to be introduced. These rules define what is stored, in what quantity, and where. At the heart of warehouse logistics are clear structures for workflows.
We have excellent colleagues who take care of warehouse management in our company, thank you very much!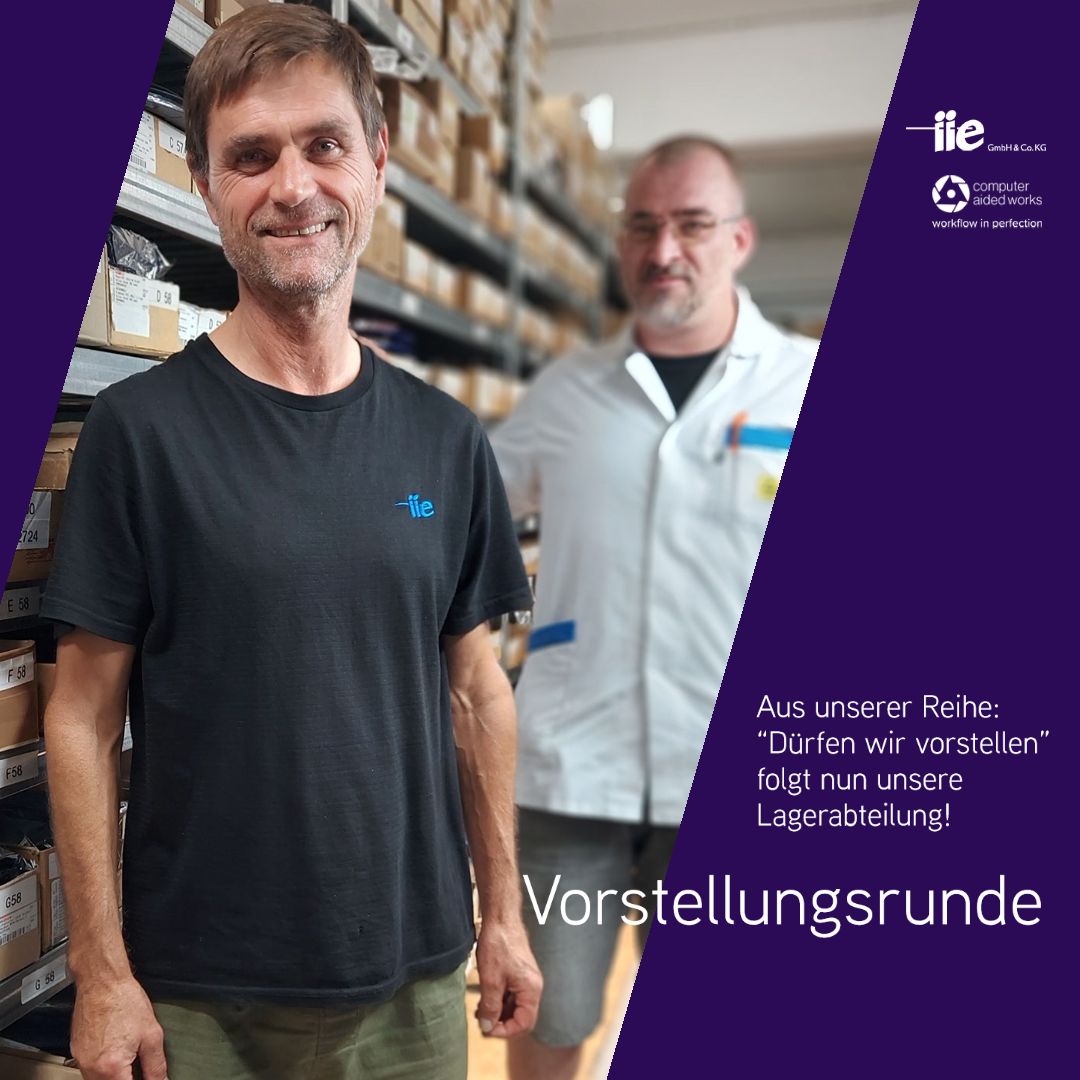 06.09.2022 -

Start of training 2022
Welcome!
We are pleased to be able to accompany two new trainees on their way into professional life.
This year, we are training to become an electronics technician for devices and systems at iie GmbH & Co KG and an IT specialist for application development in the Computer Aided Works division. Mr. Johannes Kreß and Mr. Haindl welcomed the two team members. Both trainees were able to get to know the company and the various departments in advance through an internship.


22.08.2022 -

We present -
Our Developer Team
The team of the development department consists of technicians, engineers and skilled workers.
The wide range of skills and knowledge of the employees results in exciting and diverse tasks for the team.
Microcontrollers are programmed, circuits are planned and boards are laid out, devices are designed, prototypes are built and tested. The good cooperation that is mastered here on a cross-thematic basis every day can only function within a strong team. The colleagues also regularly strengthen their team spirit in their private lives through leisure activities such as bowling, cycling or mountain tours. Keep it up, dear colleagues!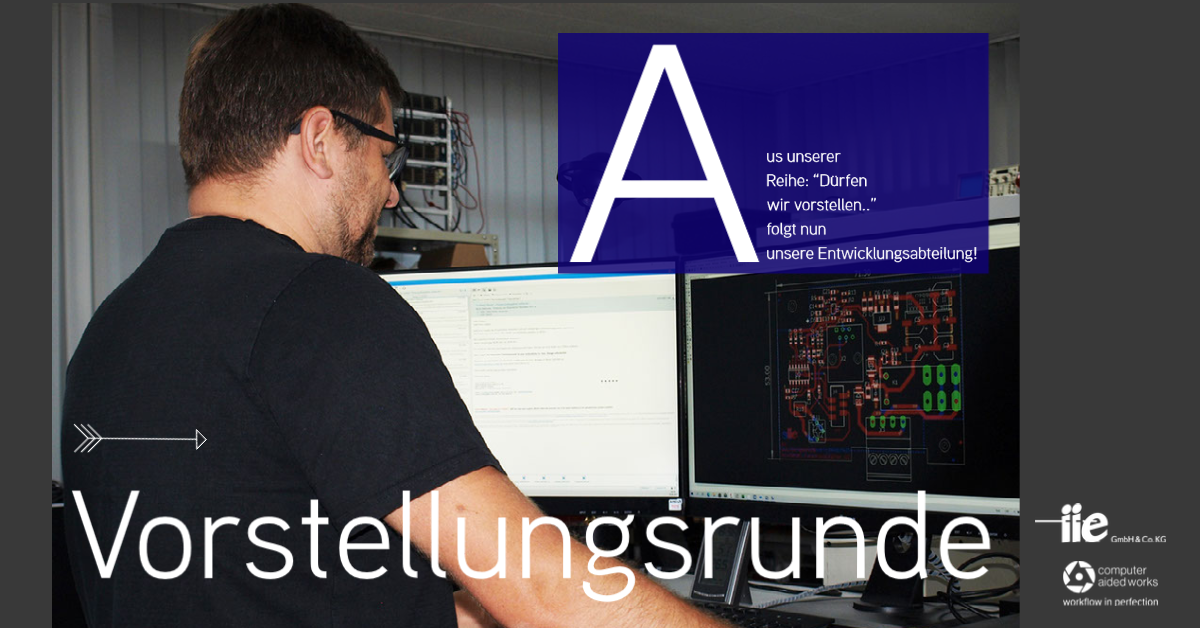 19.08.2022 -

Hello Florian!
Hello Florian : )
Forian did an internship at iie GmbH & Co. KG., we asked him some questions about his days at our company. Have fun reading it!

You are currently doing an internship at iie GmbH & Co.KG, how do you like it so far?
I like it a lot, because it gives me a lot of new experiences and insights into working life.

How did you get the idea to do an internship with us / how did you hear about us?
Through a career information evening at my school.

You have now visited three different departments, purchasing, development and the IT department. Which department did you like best and why?
The IT department, because I find programming very interesting.

What challenges did you encounter?
The longer working hours, which I am not used to from school.

If you could choose one task, what would you like to work on longer?
I would work longer in the IT department to develop larger programs.

What is important to you about the company/department where you will do your apprenticeship?
A good working environment.

What do you take away from the internship and do you think the insight will make further decisions easier for you?
I'm taking a lot of experience about working life with me from the internship and I think it will make it easier for me to choose a career.


Thank you very much for the interview, Florian!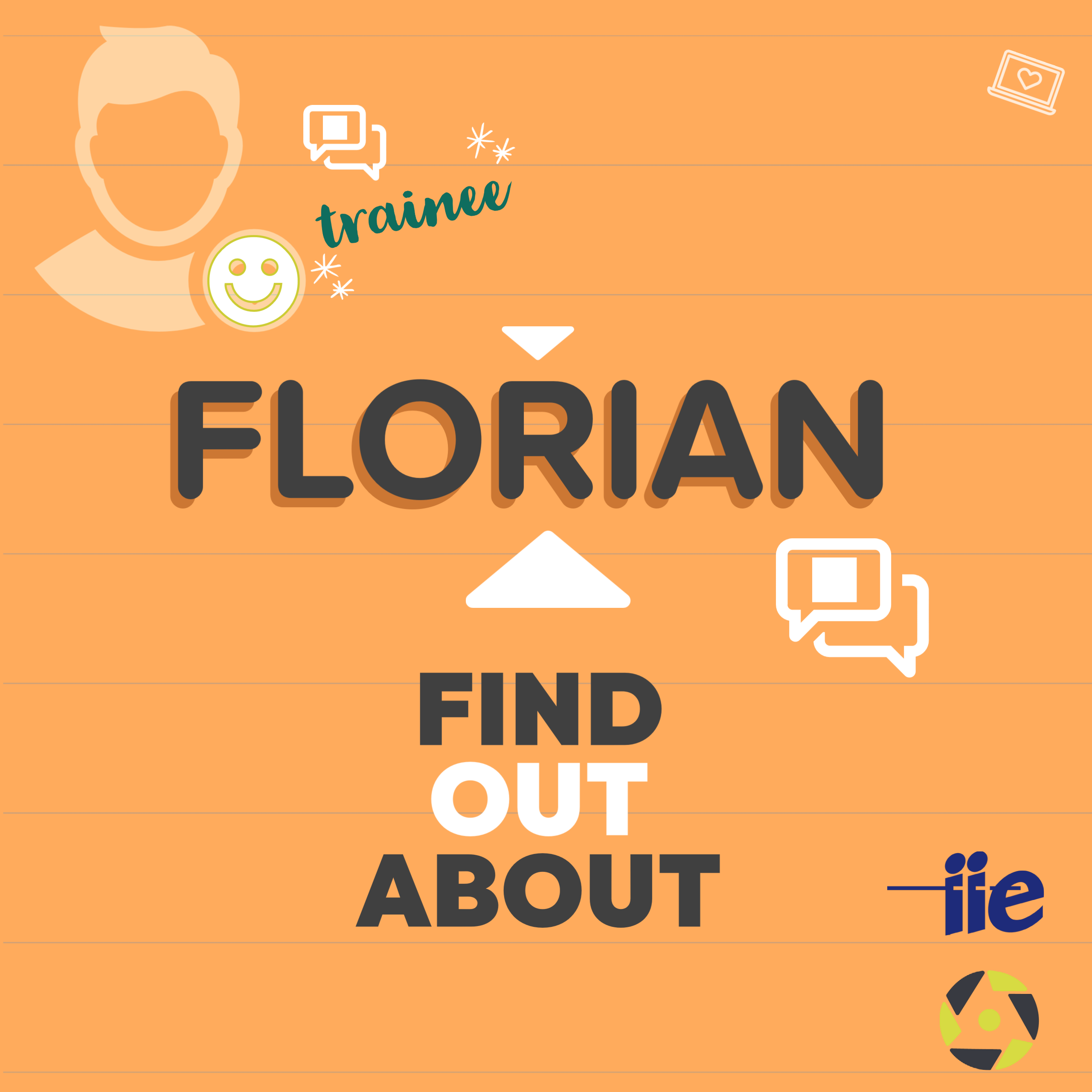 18.08.2022 -

PGMA - Panasonic Guided Manual Assembly
The manual THT manufacturing solution developed with our technology partner Panasonic Connect Europe

Panasonic's Munich campus already has a fully automated SMT assembly line and a fully automated THT assembly line. Together with Computer Aided Works, a business unit of iie GmbH & Co. KG, a manual THT manufacturing solution is now being developed in addition. We present a video showing a computer-assisted manual workstation that gives specific placement instructions under software control. Traceability as well as a reduction in error rates in manual manufacturing and effective end-to-end material management - PGMA makes it possible!

More information in the video produced by Panasonic on our YouTube channel: YouTube - Computer Aided Works
Please feel free to contact us if you have any questions, Thomas Hütter, Business Unit Manager of Computer Aided Works is looking forward to your call or mail.
Phone: 08071 1034 200 or E-Mail: info@computer-aided-works.de

12.08.2022 -

15.08. - a holiday in Bavaria
Have a nice weekend!
August 15 is a public holiday in 1704 municipalities in Bavaria and Saarland. Among our neighbors in Italy, Aug. 15 is considered one of the most important holidays, Ferragosto. Around this day, most Italians plan their vacations, almost all administrative and economic life comes to a standstill.
The iie GmbH & Co. KG does not say goodbye to the vacation, we just enjoy the long weekend!


04.08.2022 -

We present
The good spirit of our company for the maintenance of outdoor facilities

New boards on the chimney of the company, we have already reported about it recently, now also a new information board adorns our company driveway.
Our colleague Mr. Freundl takes excellent care of our outdoor facilities. So that the company grounds continue to look so well-kept! Away with the hedge! No, it doesn't have to be quite that much, but our colleague who takes care of the spacious outdoor area has a lot to do. Especially now in summer. From hedge trimming, weed pulling to lawn mowing, there's plenty to do! With a lot of drive and attention to detail, we have just the man here!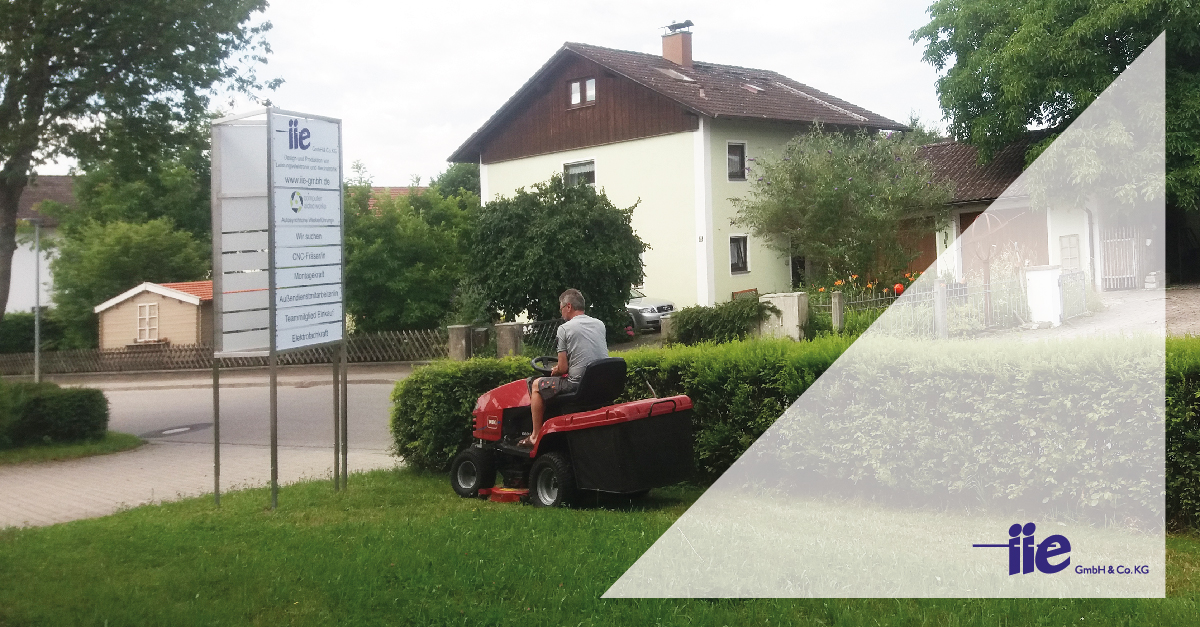 28.07.2022 -

Internship with the business unit Computer Aided Works
Hello Kilian!

Kilian recently did a one-week internship in the IT department Computer Aided Works to get to know the profession of application developer better. We took the opportunity to ask him a few questions! Find out more
Thank you Kilian!


19.07.2022 -

Welcome to our purchasing team!
Welcome to our team!

Paul Springer has recently joined our purchasing team - we are very pleased! To get to know him better, we prepared a few questions....
Thank you for your openness, the interview was great fun!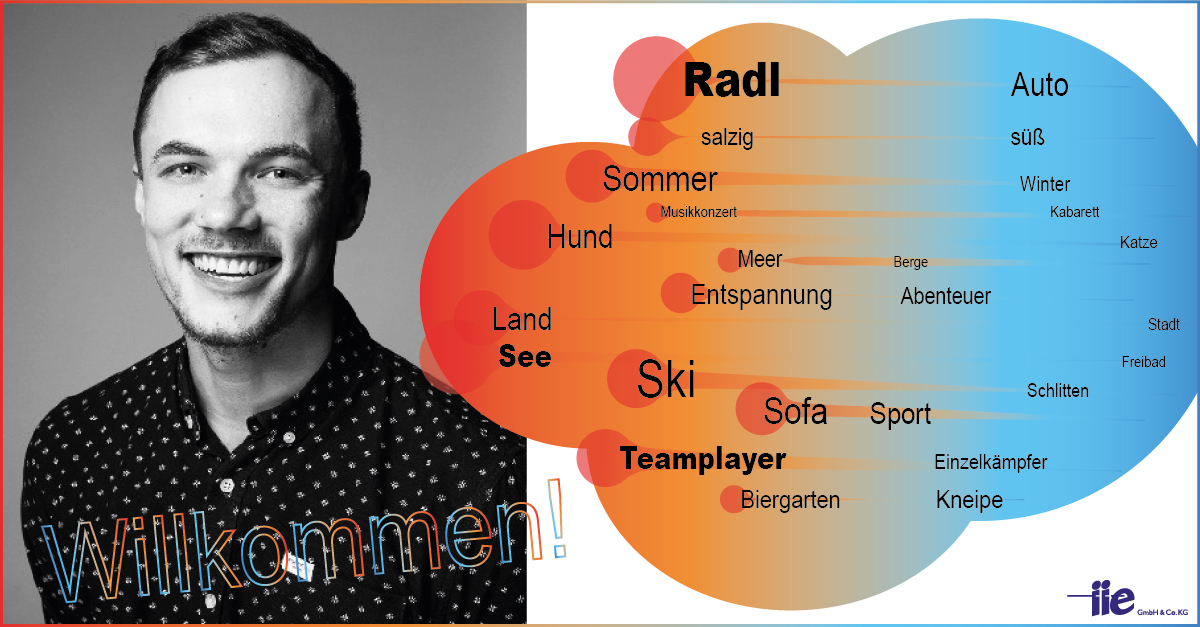 14.07.2022 -

Makeover
before - afterwards

The tooth of time not only affects us, also our company building needs a little makeover now and then. At the chimney of the company building the boards with our logo were renewed. For this, a lifting platform had to be rented to climb the 15 meters in height of the chimney, everything went well and the company shines in new light!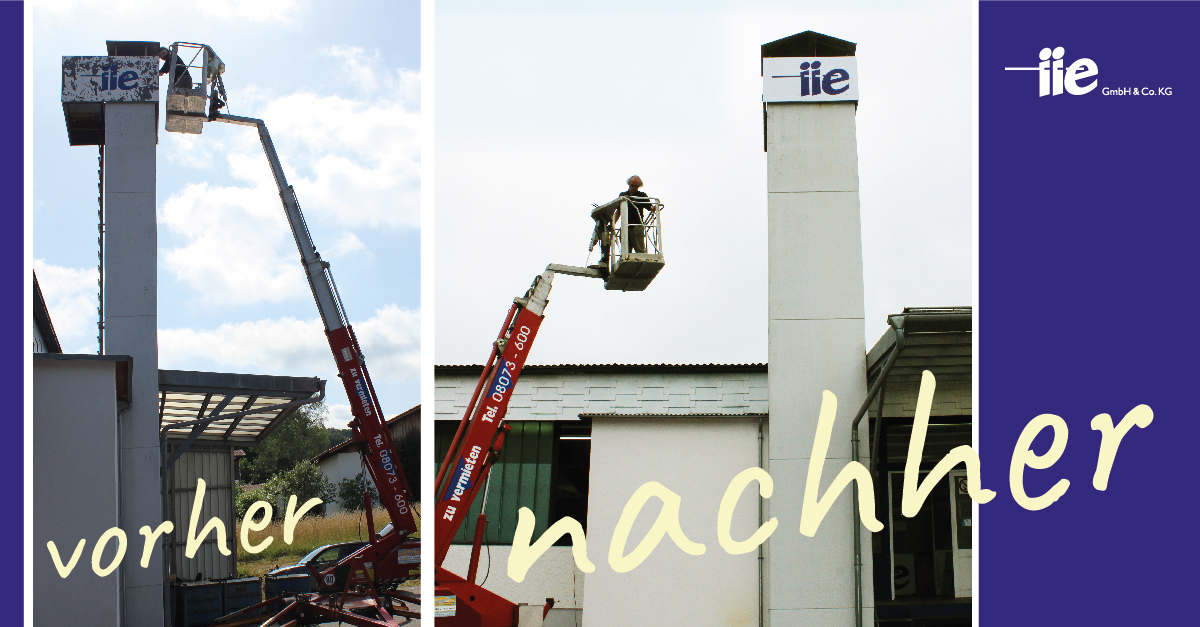 07.07.2022 -

Raspberry cake, baked by the birthday child himself
Excellent professional!
Double reason to celebrate! We congratulated David Gärtner on his birthday and on passing his final exam as an electronics technician for devices and systems the day before.
We think it is great that David Gärtner would like to stay with us after his apprenticeship and further a team member of iie GmbH & Co. KG remains.
We would like to thank him very much for the delicious homemade cake!
30.06.2022 -

Powerteam
Beatrix & Brigitte

The power team of our house, that is Beatrix and Brigitte.
We can count on them! In a good mood, they make their rounds through the spacious building and the production hall. Thank you!



28.06.2022 -

Computer Aided Works is pleased about its new business unit manager
Congratulations!
Thomas Hütter is the new business unit manager of
Computer Aided Works
, we are very happy! He has been part of the Computer Aided Works team for several years already and knows his way around, maybe you could already get to know him? Johannes Kreß, who held this position until now, recently took over the management of iie GmbH & Co. He congratulated Thomas Hütter warmly on his new position.
New projects are accepted very gladly -
get in touch
!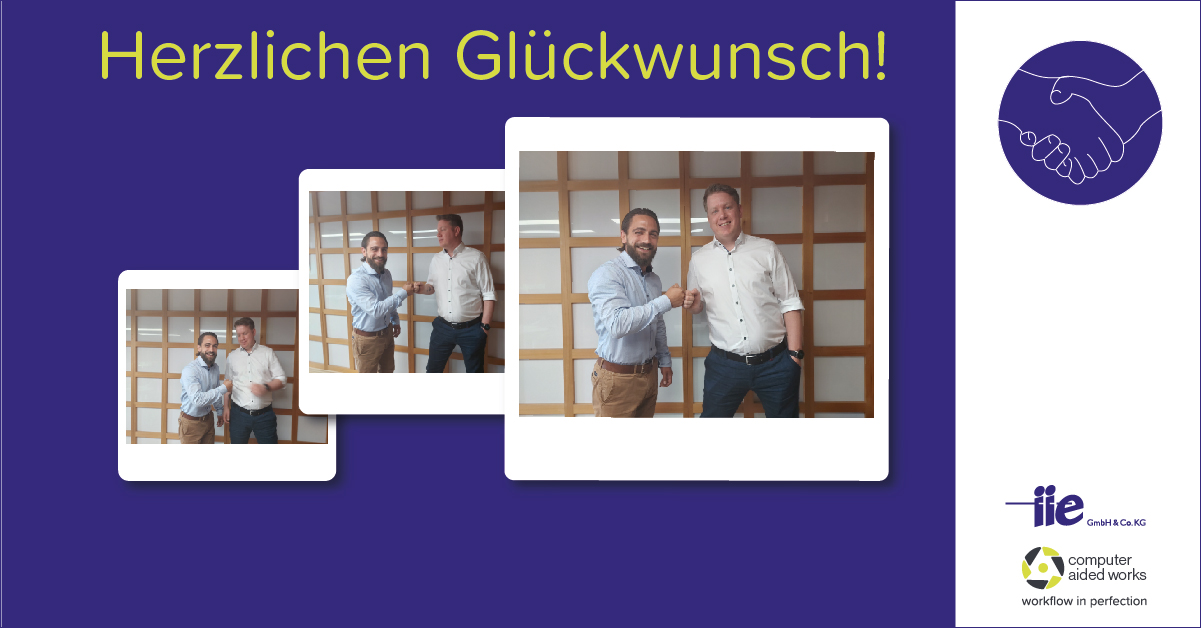 24.06.2022 -

Video shoot in Ottobrunn
Partnership with Panasonic
That was an exciting day at Panasonic in Ottobrunn near Munich. A new milestone in our partnership, a joint video shoot. A complete solution for the assembly of printed circuit boards was presented. Components that could not be taken over by the placement machine are placed manually by the assembly worker. We demonstrated that a zero-defect tolerance is maintained during the manual placement of a circuit board with the worker guidance system. The team member is visually supported with projection, monitor and the patented Pick-to-Light module. The guarantee of a "Poka Yoke" system is thereby taken over by a camera-based inspection system. We would like to thank Mr. Reinhard Windemuth for the great opportunity to present the Autosynchronous Worker Guidance System® from Computer Aided Works together with Panasonic.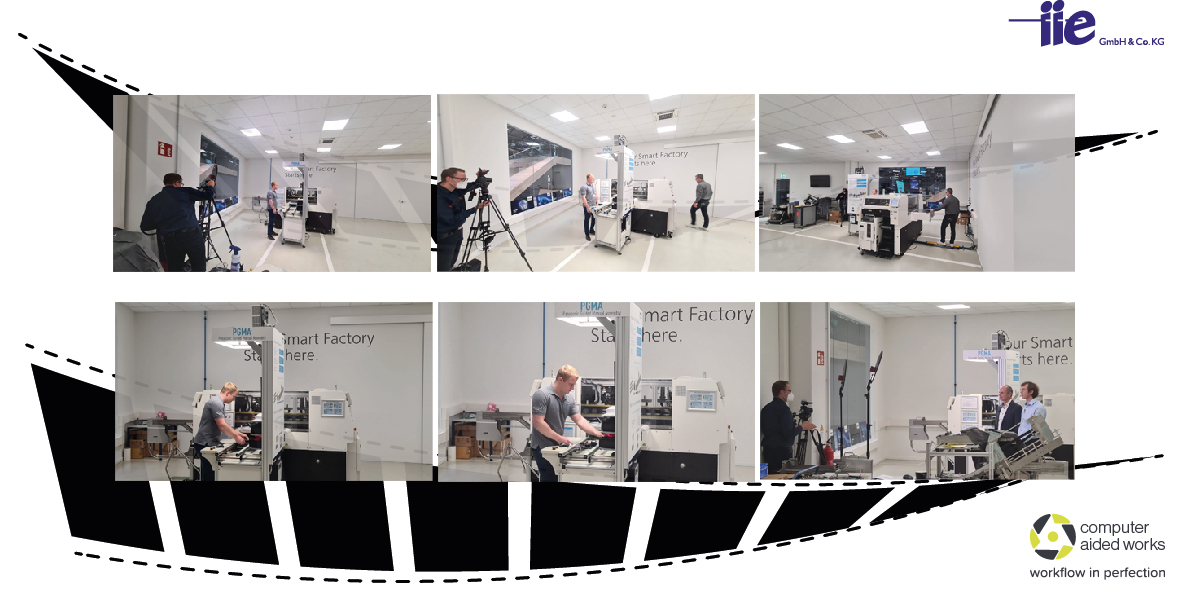 21.06.2022 -

Today is the beginning of summer
Summer!

Today is the astronomical and therefore calendrical beginning of summer, the longest day of the year.
At exactly 11:13 a.m., the sun is at its northernmost point in the zenith, vertically above the Tropic of Cancer. After that, the sun slowly moves back to the equator, which it reached at the calendrical beginning of autumn - but first we enjoy the summer!
Now there is an extra portion of refreshment + vitamin kick in the breakfast break for everyone today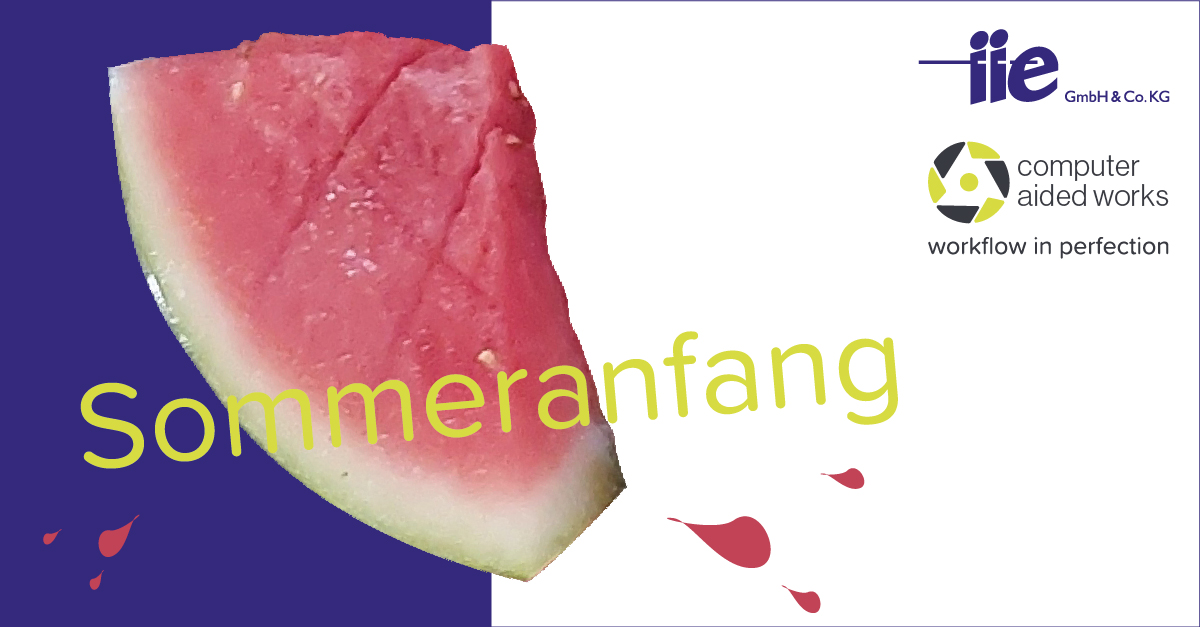 14.06.2022 -

At the end of the day we go to the beer garden!
On the road together, even after work!

A group of colleagues regularly cycle to one of the beer gardens in the Soyen area, often really stepping on the gas and so the cycling group manages up to 20 kilometers easily to get to their destination. The main thing is that it is cozy or there is delicious food, even better of course, both criteria are met. If you work hard, you also get to celebrate. They do both and bring good and balanced mood back to our office. That way, the rest of the colleagues get something out of it, too!