Latest news and updates at iie GmbH & Co. KG
24.06.2022 -

Video shoot in Ottobrunn
Partnership with Panasonic
That was an exciting day at Panasonic in Ottobrunn near Munich. A new milestone in our partnership, a joint video shoot. A complete solution for the assembly of printed circuit boards was presented. Components that could not be taken over by the placement machine are placed manually by the assembly worker. We demonstrated that a zero-defect tolerance is maintained during the manual placement of a circuit board with the worker guidance system. The team member is visually supported with projection, monitor and the patented Pick-to-Light module. The guarantee of a "Poka Yoke" system is thereby taken over by a camera-based inspection system. We would like to thank Mr. Reinhard Windemuth for the great opportunity to present the Autosynchronous Worker Guidance System® from Computer Aided Works together with Panasonic.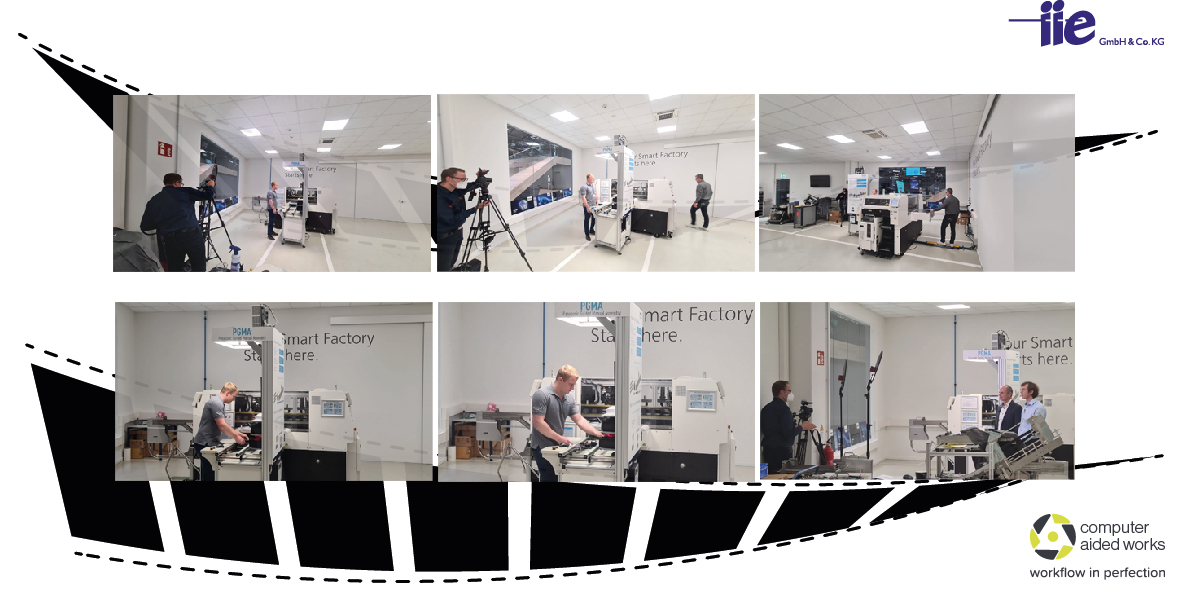 21.06.2022 -

Today is the beginning of summer
Summer!

Today is the astronomical and therefore calendrical beginning of summer, the longest day of the year.
At exactly 11:13 a.m., the sun is at its northernmost point in the zenith, vertically above the Tropic of Cancer. After that, the sun slowly moves back to the equator, which it reached at the calendrical beginning of autumn - but first we enjoy the summer!
Now there is an extra portion of refreshment + vitamin kick in the breakfast break for everyone today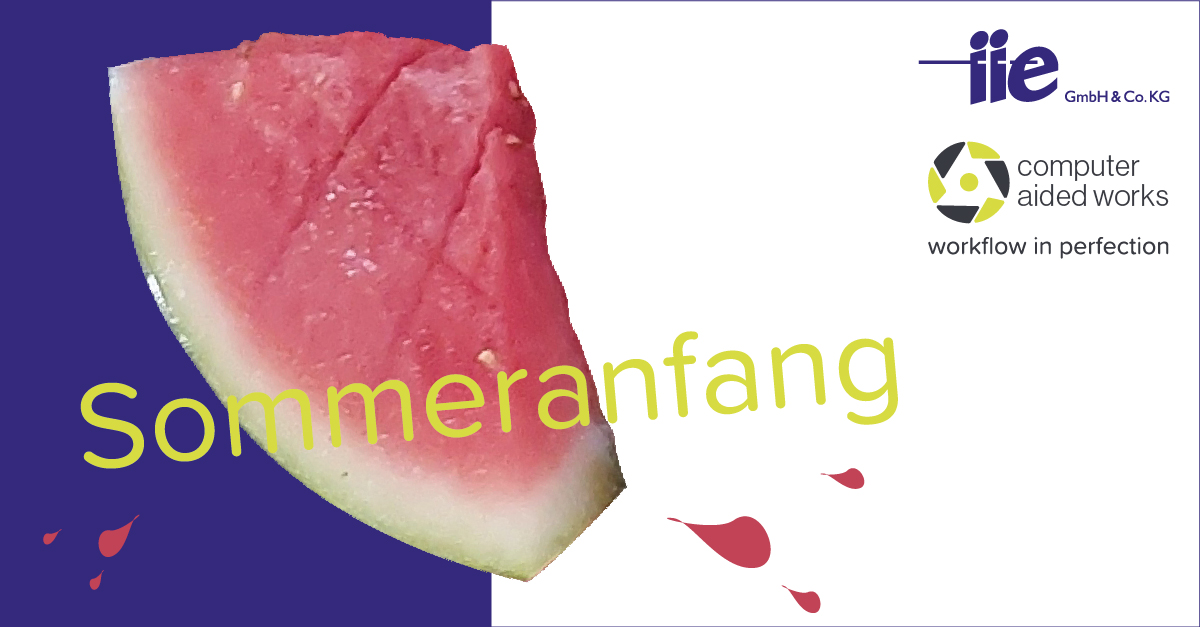 14.06.2022 -

At the end of the day we go to the beer garden!
On the road together, even after work!

A group of colleagues regularly cycle to one of the beer gardens in the Soyen area, often really stepping on the gas and so the cycling group manages up to 20 kilometers easily to get to their destination. The main thing is that it is cozy or there is delicious food, even better of course, both criteria are met. If you work hard, you also get to celebrate. They do both and bring good and balanced mood back to our office. That way, the rest of the colleagues get something out of it, too!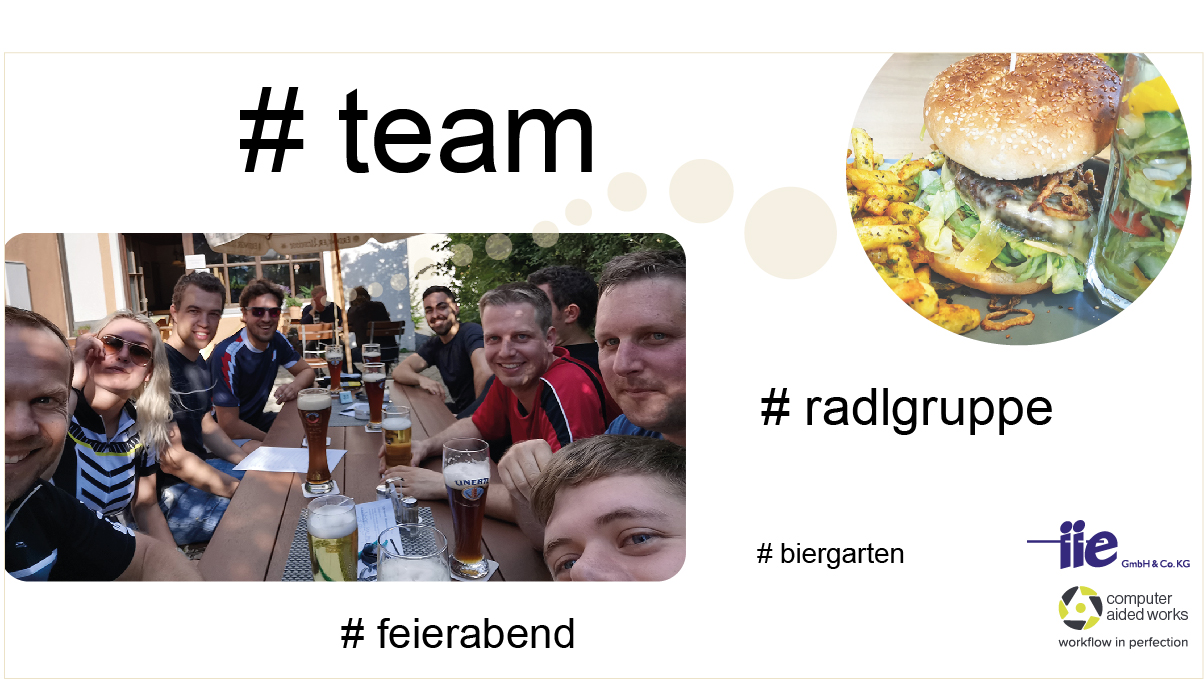 08.06.2022 -

Impressions of the career information evening at the Realschule in Wasserburg am Inn
What profession do I want to learn?
Finally in direct contact with the students of the Realschule Wasserburg am Inn again! We have been taking part in the annual career information evening for several years now, where companies have the opportunity to introduce themselves to future graduates. It is great fun to exchange ideas and give the young adults an impression of our company. We look forward to seeing the students who want to do a taster internship at iie GmbH & Co. KG or who are interested in an apprenticeship.
Johannes Kreß, operations manager at iie GmbH & Co. KG and Tom Hütter, department manager of Computer Aided Works, took their time and answered all the pupils' questions in the curt of the school, which was a great surprise!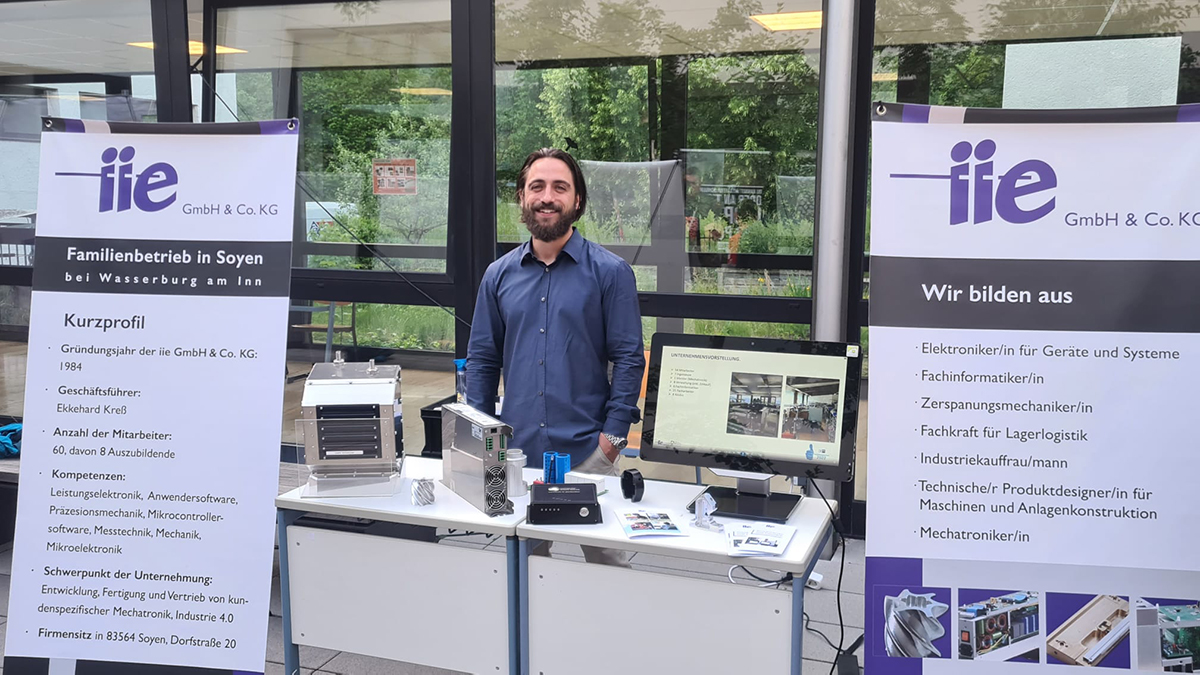 03.06.2022 -

Nice whitsun weekend!
We wish you all a nice whitsun weekend!



01.06.2022 -

Butter pretzel breakfast
Welcome to our team!

Many new faces finally have to be assigned names - and this is best done in a collective round. All employees of iie GmbH & Co. KG were invited to the cafeteria to give the new team members the opportunity to get to know the entire staff from the different departments and of course the other way round! This opportunity was taken to take a new photo of the whole team. Many thanks to all employees for this!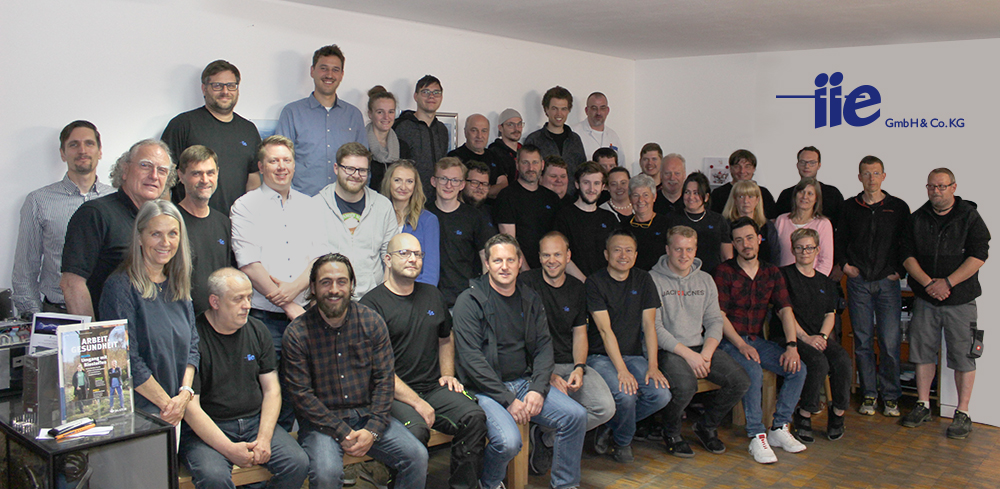 19.05.2022 -

The ice season is open
Ice season started
As a reward after a hot day or to relax during one of the breaks in between, an ice cream is always good!
The ice cream chest in the cafeteria is now restocked!
The idea came from our management - as motivation for the employees, but was probably not initiated entirely without self-interest.
We are happy about it!



12.05.2022 -

Trade show highlight - the Autosynchronous Worker Guidance System® from Computer Aided Works
... and action! Live at the SMTconnect in Nuernberg

Come by and try our factory management system for yourself! Managing Director Ekkehard Kreß, together with Johannes Kreß, visited the Panasonic booth where Tom Hütter will present our Autosynchronous Factory Management System®.

When? 10 - 12.05.2022
Where? Booth 349 - Hall 4 in Nuremberg, smtconnect is the trade show for the electronics manufacturing community.

See you soon!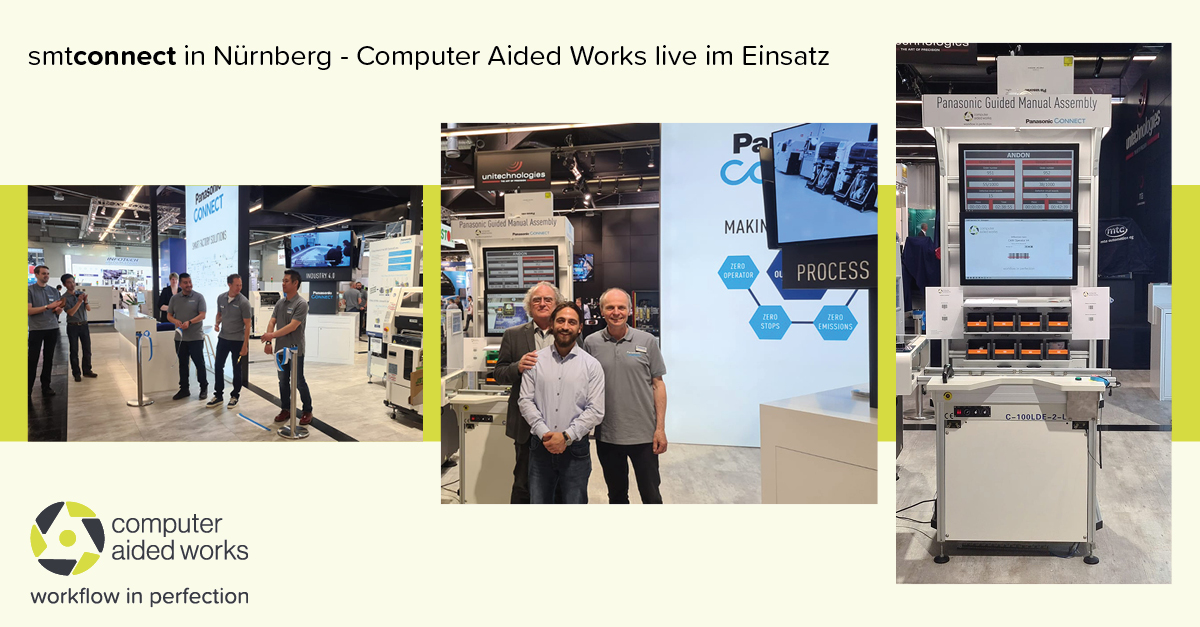 03.05.2022 -

smtconnect in Nürnberg
Meet us at the smtconnect

Meet our colleague Tom Hütter from our business unit Computer Aided Works at smtconnect.
Talk to him and find out about our Autosynchronous Worker Guidance System®️.

Together with Panasonic, we will present tomorrow's assembly solutions, including the use of an AOI inspection.

When? 10. - 12.05.2022
Where? Stand 349 - Hall 4 in Nuremberg

Together we achieve more!


28.04.2022 -

30/50/100 - we have them
Women with a passion for technology as role models for the next generation!
30% women in production, 50% in PCB production and 100% women in cable assembly. When it comes to women as role models in technical professions, iie GmbH & Co. KG is well positioned.
What can motivate and inspire more than role models we see every day?
Today is 28.04. GIRLS` DAY - this is a day of action that takes place once a year to motivate girls and women to take up technical and scientific professions. So-called "male professions" should no longer exist, why should they?

Today we let pictures speak and show you role models from our company!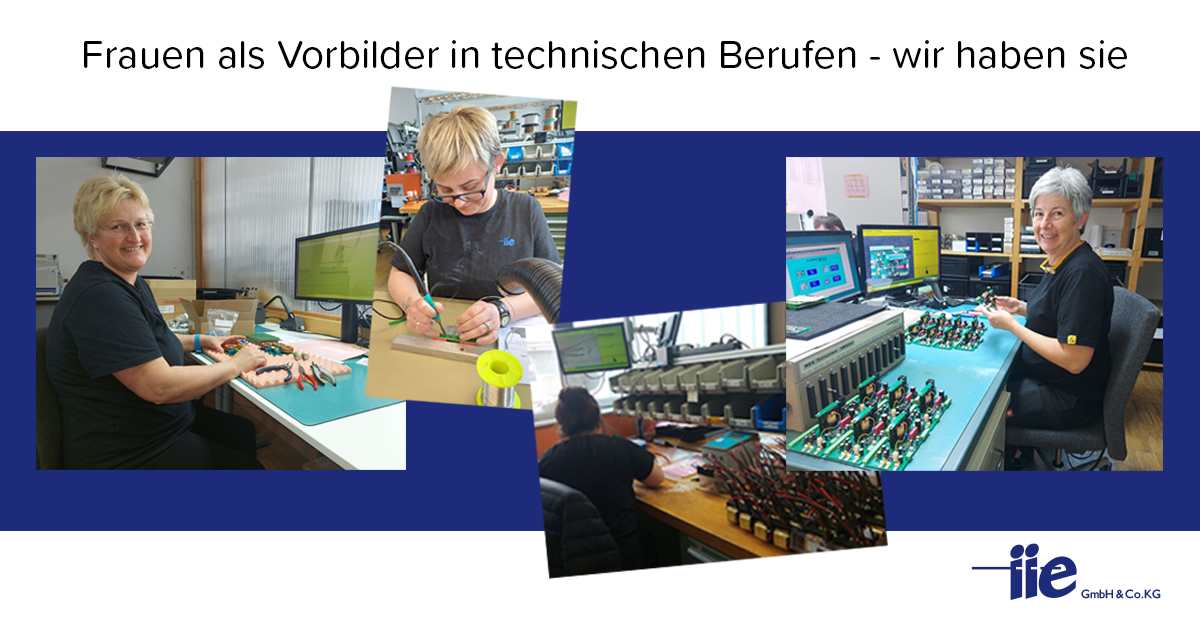 21.04.2022 -

iie GmbH & Co. KG has been a proud training company for many years
In 2022, iie GmbH & Co. KG is once again a proud training company!
We have been committed to being a training company for many years and are very proud of the young people who successfully complete their training with us!
For us, training people is an investment in the future and has a high priority in our company.
It is important to us to offer our trainees a varied and practical education. This is not only good for our trainees, but also for our company!
Our trainees are also the skilled workers of the future.


"I am involved in all ongoing topics, right in the middle, right from the start. I learn a lot every day and have had my own tasks from the beginning, but I can always ask questions.
It's good to work together, and not just in my team."

Magdalena, apprentice industrial clerk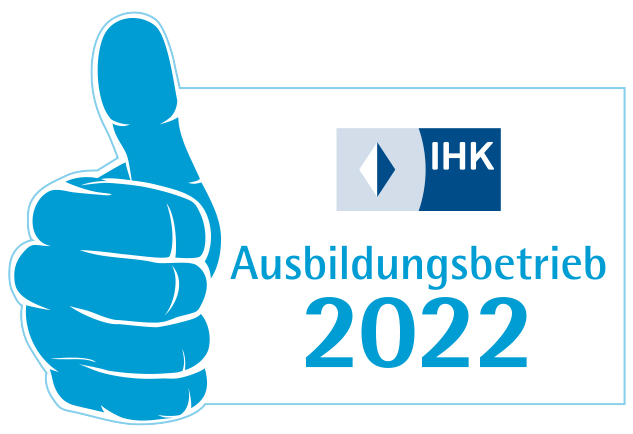 07.04.2022 -

World Health Day - we are taking part
We are taking part in World Health Day and not just today
iie GmbH & Co. KG is concerned about the health of its employees. The focus of World Health Day 2022 is our planet and our health.
Some of our employees come to work by bike. There are even a few intrepid ones who get on their bikes beyond the summer months. We think that's great, and it's not only good for the climate.
There is a water dispenser in our common area, where everyone can help themselves free of charge. Water keeps us going! Hot water is available from the vending machine next door. If you want, you can do yourself some good with a cup of tea. The numerous plants in the offices improve the indoor climate and the feel-good atmosphere. The massage chair in the lounge also provides relaxing moments during breaks.
Today, there is a large fruit plate in the lounge, with apples from the region, all organically grown. As a thank you to our staff and as a small incentive to always do something good for yourself.


04.04.2022 -

May we introduce: our software development
Today we would like to introduce you to our software development department

Our software development department is a friendly young team and a close-knit community. They have fun in their job, work and celebrate together.
As a team, they can rely on each other but they are also always there for their colleagues and happy to support them. The software development team takes care of the in-house software of iie GmbH & Co. KG.
In addition, it develops and maintains software solutions from our Computer Aided Works division, the factory management system for your entire value chain.
A big compliment to our software developers!




24.03.2022 -

May we introduce: our distribution
The round of introductions to our departments begins!
Sales is our mouthpiece, the direct route to you. It is the linchpin of the company's success.




Acquiring new customers, cultivating existing customers and, of course, the sale and further support of products are the specialist competences of our sales staff in the field. Our internal sales




team is where all the issues come together. The team works together to find the best possible solution for you. And that every day.




Our focus is to accompany you as our customers throughout the entire solution process and beyond. It is also important to us to make our cooperation with you as comfortable as possible.




Perhaps there is a current project where we can advise and support you?




Contact us, your contact person is Björn Weber: Tel.: 0 80 71 / 10 34 - 28 or send us an e-mail to: info@iie-gmbh.de.




See you soon, your sales team!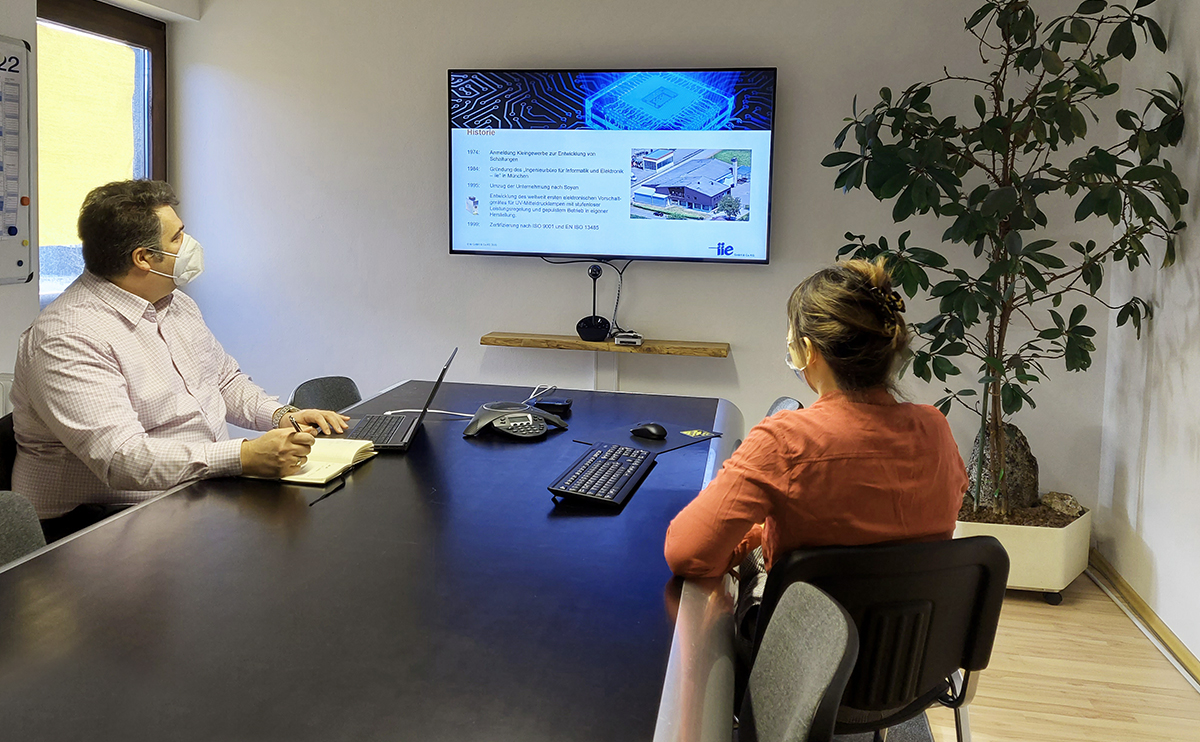 14.03.2022 -

Skilled labour shortage in manual assembly
Attracting lateral entrants or those returning to manual assembly
The question is, how can you quickly and easily integrate non-specialist or unskilled personnel into existing work processes in a complex manual assembly?
With our system, it is possible to staff production with personnel who have not yet had the opportunity to gain experience. New team members can quickly work independently with visual guidance. For one thing, we manage this with visual guidance. In addition, the system stops the assembly if the wrong material is taken. Mistakes cannot happen this way.
You would like to get an idea of our system, but how? It's very simple: We provide you with a rental unit. This way you get to know our system, uncomplicated and without a big investment.You can find out which components of our system suit you best.
If you have any questions, please send us an e-mail: info@computer-aided-works.de


18.02.2022 -

Our colleagues are the engine of our company!
Every day our teams work in a clear and structured way, creatively and with humour!

The departments of iie GmbH & Co. KG are, like a woven carpet, closely interconnected and constantly in conversation. New ideas emerge and the flow of information via development, IT, procurement, production and sales ensures efficient work.
Behind this is the managing director Ekkehard Kreß, who leads the company with 40 years of experience.
Everyone works on the big picture and we value and rely on every colleague.
Over the next few months, we would like to introduce you here to the engine of our company, our colleagues!


11.02.2022 -

Friday ritual

How do you ring in the weekend?

We celebrate the end of a successful week like this...


03.02.2022 -

We want you!

Join our team! Find out more about our vacancies on carrer&jobs.

Apply on own initiative to: Mrs. Ingrid Dörrer-Petersen, ingrid.doerrer-petersen(at)iie-gmbh.de
(Please send PDF files only.)



10.01.2022 -

Fresh energy - with a view of the Alps

We are full of energy and look forward to developing solutions for your business in the new year!
Contact us, we are looking forward to your projects - your team of iie GmbH & Co. KG
21.12.2021 -

Merry christmas