Latest news and updates at iie GmbH & Co. KG
17.12.2021 -

Christmas tombola

Christmas tombola

Bevor christmas holidays there was the traditional tombola. Donate and win was the motto on friday afternoon in the cafeteria of the company. A hearfelt thank you to the emplyees who all took part so diligent!
This year the iie GmbH & Co. KG donates to a charity farm close to Soyen and to Wikipedia.


28.10.2021 -

We are looking for trainees in 2022



Trainees wanted in 2022!

We are once again looking for young people who would like to train as electronics technicians for devices and systems.
For more informations please contact:
Mrs Ingrid Dörrer-Petersen
ingrid.doerrer-petersen@iie-gmbh.de
08071 1034 202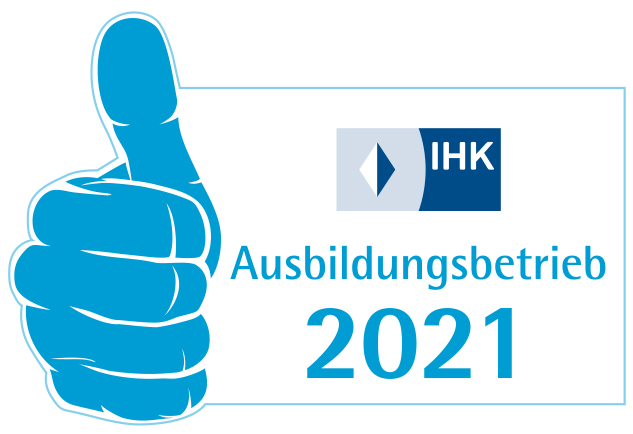 19.10.2021 -

Computer Aided Works presents four loan packages!

Computer Aided Works, business unit of iie GmbH & Co. KG, presents four loan packages!

We have put together four rental packages for you. Test our system - uncomplicated and prompt, in your production environment.
Contact us for more information!

Your contact person: Thomas Hütter, 0049 8071 1034 226
www.computer-aided-works.de


12.10.2021 -

Thank you for your visit at our booth on Motek 2021

Thank you very much for your visit at the Motek!

We would like to thank all visitors of our booth for their interest and the good conversations!
The presentation of our Boxed Product from our Computer Aided Works business unit and the live challenge with the Cobot was a complete success.
We will keep you updated here and look forward to further discussions.




Our booth - crew 2021! Johannes Kreß, Thomas Hütter and Björn Weber

05.10.2021 -

Do you habe any plans today?

Do you have any plans for today?

Visit us spontaneously at the Motek in Stuttgart and test our worker guidance system from Comuter Aided Works, a business division of iie GmbH & Co. KG.
The worker guidance system is additionally equipped with an assembly robot from Universal Robots®.
Booth 1919, Hall 1 - Join the race for the best time at the demo workstations and secure yourself a small gift.

In cooperation with Universal Robots® a promising workplace has been created. Man and machine complement each other at our exhibition workstation and form a single unit. In the future, such systems working hand in hand can also be used in your production to increase efficiency. Your employees will be relieved of assembly, packaging or work that requires high precision and your quality requirements will be consistently met.
We look forward to welcoming you to our booth and discussing the possibilities of a collaborative workplace with you.



17.09.2021 -

We had a lot of fun at the company party


Our former trainees showed their full commitment in skill and team games.
The teams at the human kicker on our company premises on 17.09.2021 played with great fun.
The match works similar to table soccer, only with real players. The interaction of the employees worked great and the fun factor was huge! Afterwards, a local caterer provided food and drink and it was a long, pleasant evening, despite the meanwhile cooler temperatures.
The authorized representative, Mr. Korbinian Kreß, took the opportunity to congratulate Ms. Magdalena Machl (industrial clerk) and Ms. Verena Stöckl (industrial electronics technician) on the extraordinarily successful completion of their training.
Our conclusion: It was nice to finally celebrate together again!


28.06.2021 -

New roller shutters for the production hall

New roller shutters
Everyone is happy about the wonderful weather that we habe been enjoying for weeks - and now, with the new roller shutters in the south of the production hall - all the more
22.12.2020 -

The iie GmbH & Co. KG strengthens education
The iie GmbH & Co. KG donates again this year to Wikipedia

Instead of personal gifts, a service for education that benefits everyone.
Wikipedia belongs to a worldwide movement that promotes free knowledge. Wikipedia is one of the top 10 websites in the world and the only one in this league,
that does not operate for profit or generate ongoing costs in a commercial manner.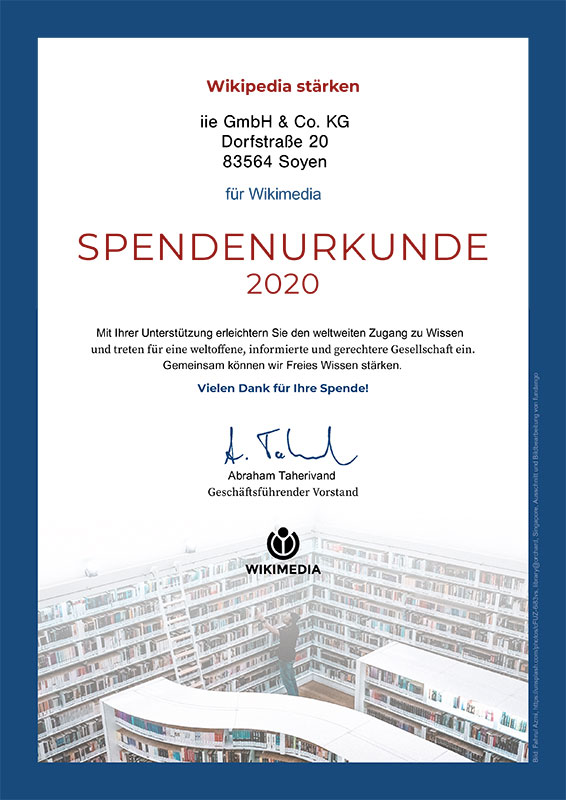 17.12.2020 -

Raffle for the Silver Stripes Association
A raffle for Silberstreifen e.V. -
a Christmas campaign by the trainees of iie GmbH & Co. KG
The employees are the heart of the company. This can be felt in joint and commonly useful actions such as the raffle for the Silberstreifen e.V. association, which supports and promotes neurologically ill children.
The idea came from Pascal Follner, production manager at iie GmbH & Co. KG, together with the company's trainees.
To this end, the trainees jointly prepared everything for the raffle and sold the tickets to the workforce. Great prizes were ready, thanks to the many gifts from the suppliers of iie GmbH & Co. Kg. At this point we would like to thank them.
The proceeds of 290,00 Euro from the raffle will be donated to the association Silberstreifen e.V. from Vogtareuth.

The trainees with Pascall Follner, production manager

06.10.2020 -

State award for Mr. Lohmaier
State prize in recognition of outstanding scholastic achievement

In June 2020, Mr. Tobias Lohmaier completed a three-year apprenticeship as an industrial clerk at iie GmbH & Co. KG.
Korbinian Kreß, authorized signatory and Ingrid Dörrer-Petersen, human resources management congratulate Mr. Tobias Lohmaier on his outstanding achievements.



From left: Korbinian Kreß, Tobias Lohmaier, Ingrid Dörrer-Petersen

01.09.2020 -

Education at iie GmbH & Co. KG
Welcome!
Korbinian Kreß, Authorized signatory and Thomas Thaller, instructor in the field of electronics warmly welcome Andreas Liebl to the company.
From September 1th, 2020, Mr. Liebl will begin training as an electronics technician for devices and systems at iie GmbH & Co. KG.


From left: Korbinian Kreß, Dipl. Ing. FH; Andreas Liebl and Thomas Thaller, B. Eng. for electronics and information technology

01.06.2020 -

The Center Hydrogen Bavaria
iie GmbH & Co. KG is partner in the Hydrogen Alliance Bavaria
The Center Hydrogen.Bavaria (H2.B) was founded by the State of Bavaria
in order to advance the topic of the "hydrogen economy" and in particular of hydrogen in mobility in Bavaria as quickly as possible.
Find more information at this link:
www.wasserstoffbuendnis.bayern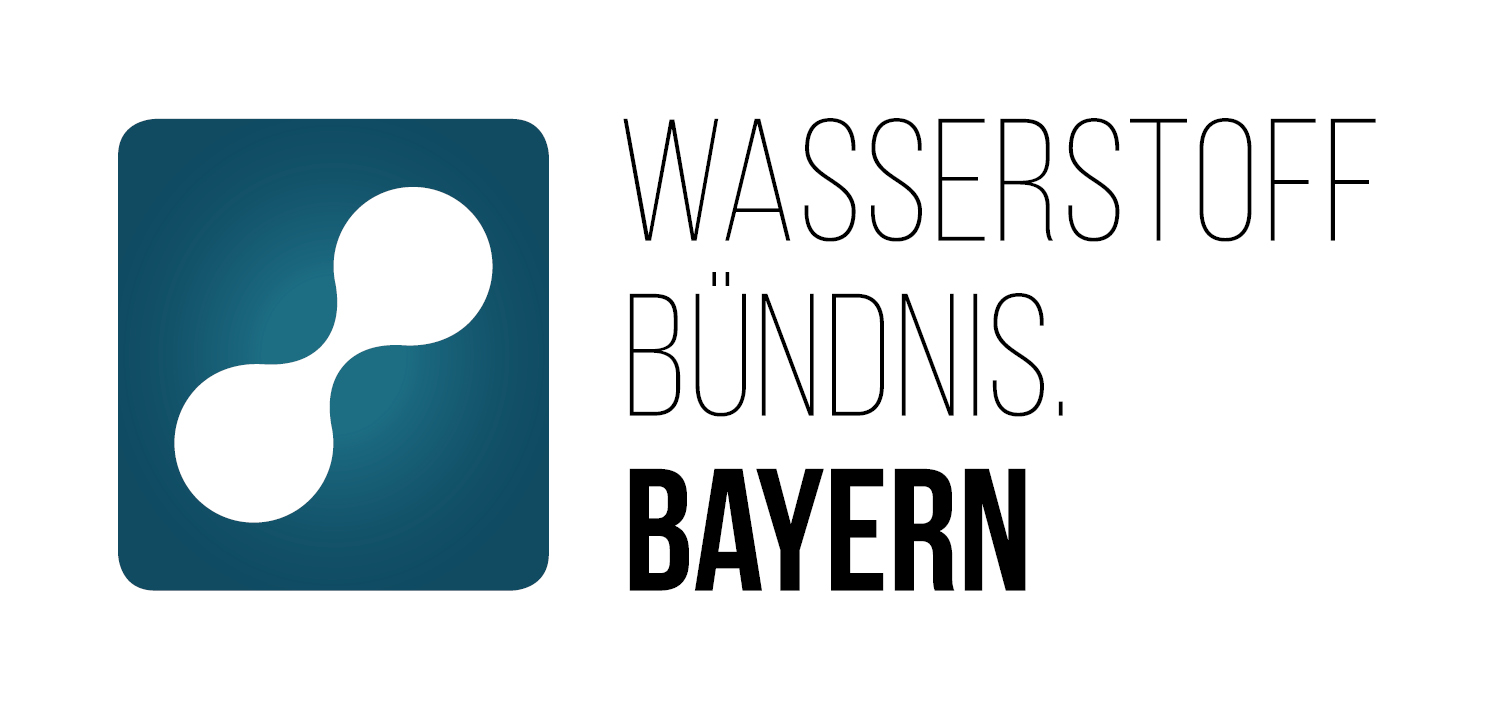 15.11.2019 -

productronica 2019 - we thank you!
Dear visitor, productronica 2019 was a complete success - thank you for your interest!




12.11.2019 -

productronica

The iie GmbH & Co. KG is exhibitor at the productronica.
World`s leading trade fair for electronics development and production.
We are looking forward to your visit!

12. - 15. November 2019
Booth 306; Hall A1
10.10.2019 -

Motek 2019 - thanks for your visit!
Thank you for your interest in our worker guidance system at the Motek 2019 in Stuttgart!
07.10.2019 -

Motek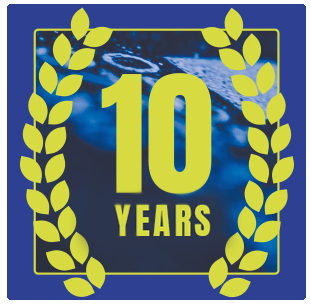 Our brand Computer Aided Works exhibits for the tenth time on the Motek in Stuttgart,
the international fair trade for automation in production and assembly.
We are looking forward to your visit!

07. - 10. October 2019
Booth 5511; Hall 5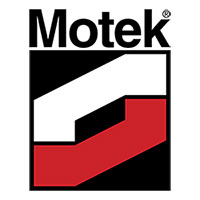 www.motek-messe.de
23.07.2019 -

Georg-Dax-award
Georg-Dax-award 2019
This year`s Georg-Dax-award for outstanding achievement at training school goes to two
apprentice of iie GmbH & Co. KG:
Simon Göttsberger
and
Simon Heinrich
.
The approval was honored by district president Maria Els with 500 Euro.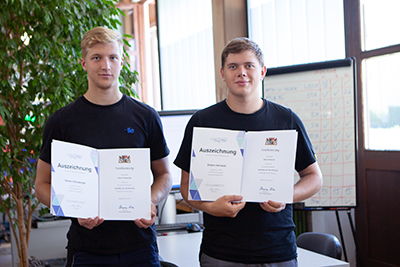 From left: Simon Göttsberger and Simon Heinrich